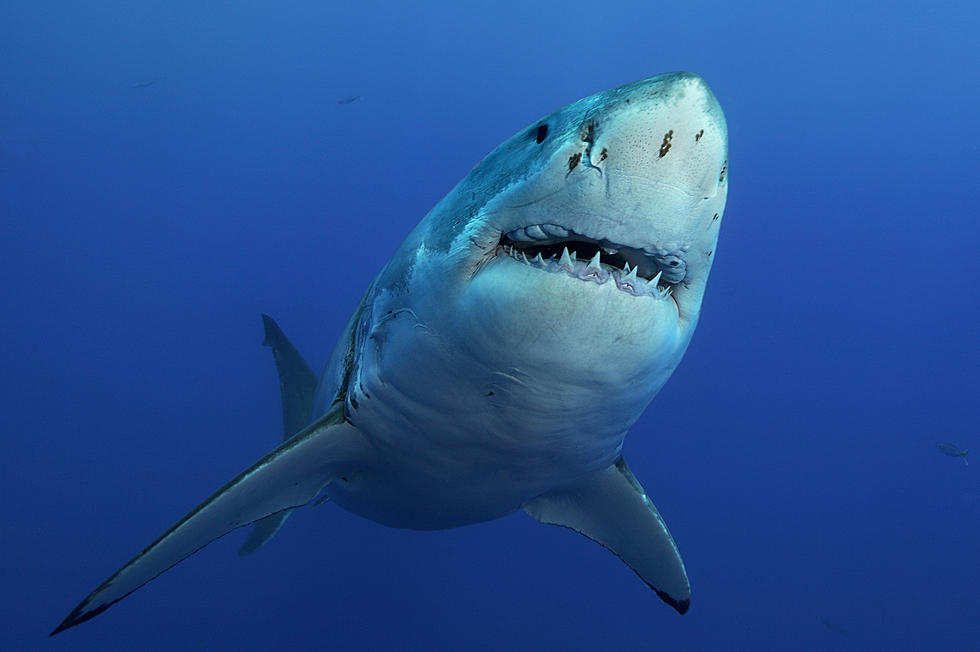 Shark Sighting Summer: 15 Great Whites Tracked in Rhode Island
Getty Images/iStockphoto
It has been a busy summer in Rhode Island waters for shark sightings and the season is just gearing up. So is this the summer I actually see a shark in real life while at the beach? I'm starting to think so.
The Atlantic Shark Institute, a non-profit research organization based in Rhode Island, has been tracking over a dozen great white sharks across the Ocean State for the last two years. According to their most recent findings this has been a very busy season for these typically elusive sharks. In fact, this past weekend four great whites were detected off of Block Island.
Not to mention the six mako sharks and two juvenile great whites that they have tagged since the start of July, the thresher shark spotted at Narragansett Town Beach last week and the shark fin sighting that cleared the beach in Charlestown about 10 days ago. Clearly the sharks are out there by the dozens and it seems only a matter of time before I see one.
Honestly, I'm not sure if I would want to see a fin pop up at the beach – or worse, have someone else see it, the water get cleared of people, and I never know where it was or if it really left. But considering where the sightings have been happening and where I like to take my kids to the beach, a sighting could be in my future.
What do all these shark sightings mean? It seems Block Island's reef system teems with all types of sharks season after season. Threshers with their scary looking whip-like tail are the most common in Rhode Island waters, but lots of great whites seem to be moving in. It could be that Block Island's healthy reefs attract the food these sharks like to eat. It could also be that the local waters are getting warmer earlier and earlier every year.
Whatever the reason, it sure makes for an exciting summer for shark trackers and the researchers with the Atlantic Shark Institute are sure to keep beachgoers up-to-date on what's out there in Rhode Island waters and beyond.
Don't let the sharks scare you too badly, they don't even crack the list of the deadliest animals in the world
More From WFHN-FM/FUN 107