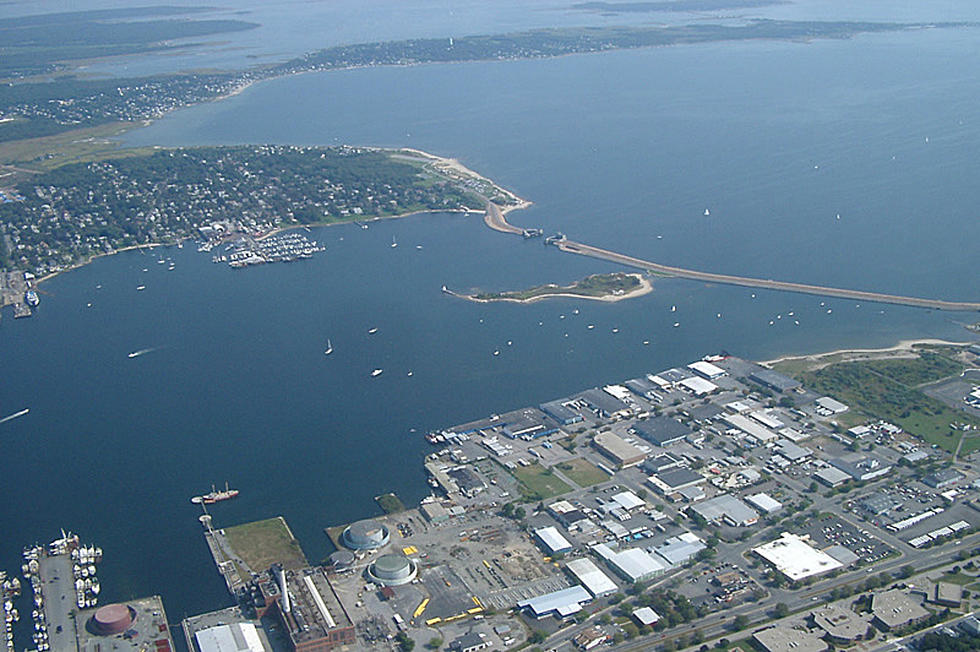 Reviewing New Bedford's Top Stories of 2021 [TOWNSQUARE SUNDAY]
Photo from NOAA
New Bedford has seen its share of interesting local news stories during the past year, and what better person to review them with than Jack Spillane, columnist for the free online newspaper New Bedford Light.
Spillane and I spoke this week on Townsquare Sunday and we both agreed that the impact of COVID-19 on the city of New Bedford was the year's biggest story, but there were other stories that will likely continue to make headlines in the new year.
One such story is the arrival of Afghan refugees in New Bedford. Spillane recently did an amazing interview with an Afghan woman now living in New Bedford with her family.
In Afghanistan, before the arrival of the Taliban, she and her family lived a comfortable middle-class life. In New Bedford, they live in a poor neighborhood. Her husband is working in an entry-level type job, she's concerned about her children getting to school, and she and her husband are astounded by the cost of living here.
We will likely hear this story over and over again as more families arrive in the Whaling City.
Another story we're likely to hear more about in the new year is the future of Keith Hovan, President of Southcoast Health. Hovan was arrested earlier this year on domestic violence charges after an alleged altercation with his wife in their Mattapoisett home. The case went to trial on December 20, but the charges were dismissed after Hovan's wife declined to testify. Still pending, however, is another charge of possession of illegal ammunition. Hovan's future, as of now, is uncertain.
Politics is also a part of Spillane's beat and he's looking forward to the ongoing debate over how New Bedford should spend its federal ARPA money, along with the impact two new city councilors will make during their first term in office.
Our Townsquare Sunday interview with New Bedford Light's Jack Spillane can be heard here:
Townsquare Sunday is a weekly public affairs program heard every Sunday morning on 1420 WBSM. Interview segments can also be heard on wbsm.com and the WBSM app.
The program highlights individuals and organizations striving to make Greater New Bedford a better place to live and work.
If you would like your organization featured on Townsquare Sunday, please e-mail the host at jim.phillips@townsquaremedia.com.
Light Up SouthCoast 2021: Holiday Light Displays Across the SouthCoast
Across the SouthCoast, homeowners are putting in the elbow grease to make sure their home shines the brightest. These light displays are a surefire way to bring holiday cheer to anyone. Make a plan to see them all!
More From WFHN-FM/FUN 107