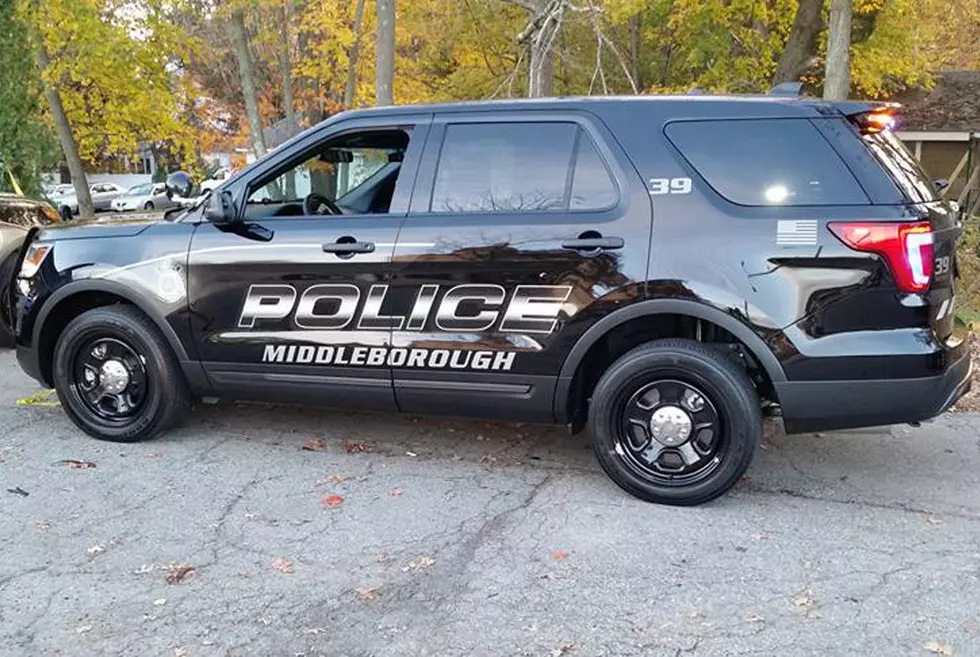 Armed Fugitive Fires on Middleborough Police, Standoff Underway
Middleboro Police Department/Facebook
UPDATE (11:35 A.M.) - Police Chief Joseph Perkins reports that the Middleborough Police Department is urging businesses and residents between I-495 and Locust Street, along Route 28, to shelter in place after an armed fugitive opened fire on police officers this morning and has since barricaded himself inside a residence.
Middleborough Police and deputies from the Plymouth County Sheriff's Department Warrant Unit were serving an arrest warrant on a wanted fugitive this morning. Police arrived at the home at 469 Wareham St. at 9:30 a.m. Upon seeing the officers approach, the suspect opened fire with a long gun.
No one was struck. Police pulled back, took cover and established a perimeter around the house. The Southeastern Massachusetts Law Enforcement Council SWAT Team has been called to the scene for mutual aid. The SWAT Team is made up of highly trained police officers from throughout the region, who report to Chief Perkins when requested.
The fugitive is barricaded inside the home, and officers are working to negotiate his peaceful and safe surrender.
Route 28 (Wareham Street) is closed in both directions between I-495 and Spruce Street. Motorists should avoid the area.
The residence in question is the only home in an otherwise commercial/industrial area of town.
ORIGINAL STORY (10:43 A.M.)
MIDDLEBORO — A person has reportedly barricaded themselves in a home in Middleboro.
The incident is happening in the area of Wareham Street (also known as Route 28) between the Angel View Pet Cemetery and the Route 495 ramps at Exit 3.
Exit 3 on Route 495 northbound has been shut down as a result, per Massachusetts State Police.
We will update this story with more information as it becomes available.
More From WFHN-FM/FUN 107