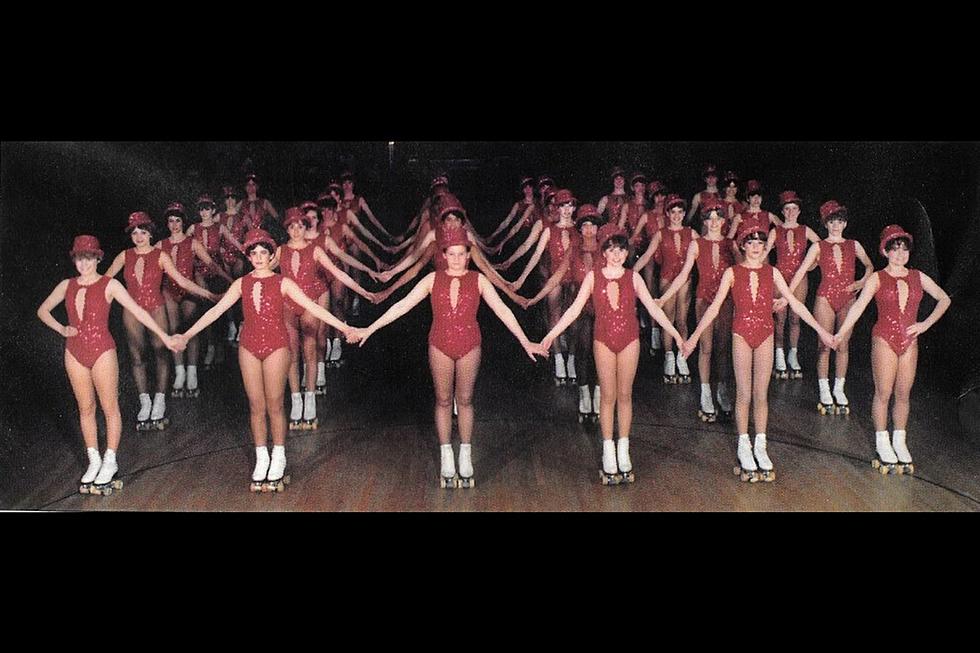 Remembering the Roller Skating Rollettes of Lincoln Park [VIDEO]
Photo Courtesy of Gardner Greany
For almost 100 years, the Lincoln Park amusement park was a staple in the SouthCoast area. It was the place to go to on a nice summer day from 1894 to 1987.
Located in Dartmouth, almost at the Westport line, Lincoln Park was home to the giant Comet wooden roller coaster, a 14-lane bowling alley, and even a dance hall. But Lincoln Park was also known for its skating rink and the young women who skated there.
Although there are many fond memories that are as nostalgic as they come, there's one group of skaters that stood out among the rest: The Rollettes.
Allow me to take you back to the golden days of roller skating at Lincoln Park.
Inside the skating rink, 36 girls were suiting up in The Club Room to prepare for their annual performance. It's mid-June and summer had just started on the SouthCoast. The Rollettes had been practicing since September for their two-day performance that always landed on June 17 and 18. After that, they had the summer off to rest and have fun before returning back to the rink again in the fall.
My mother, Lori Arsenault, was one of The Rollettes for a good 10 years and was known for her skills among the rest of her peers.
She started skating at Lincoln Park when I was 12 years old and finally earned a spot on the team when she was about 15 or 16. She skated up until the age of 25, when she became pregnant with her first son. That little boy just happened to be me.
Not everyone could be a Rollette; there were try-outs that were led by the coordinator and choreographer of the Lincoln Park Rollettes, Peter Washburn.
"Before I was a Rollette, I just took lessons and would get medals (Bronze, Silver, Gold) and had to work on those medals," Mom said. "You were tested in multiple categories: figures, dance and freestyle (jumps/triple axles/spins/lutz). Personally, I did American and international dance and figures."
Such maneuvers performed on the rink floor were "The Circle," "Shoot the Duck," "Pin-Wheel," and "The Kick-Line" – all of these executed with precision and syncopation. The 36 girls lined up by height with six per row: A1 to A6, B1 to B6, C1 to C6, D1 to D6, E1 to E6, and finally F1 to F6 (this is where the taller girls would be).
The team would gear up to not only perform at Lincoln Park, but would travel to exhibitions at skating rinks in local places like Seekonk, Massachusetts and Rumford, Rhode Island.
Washburn was in charge of picking out the outfits that consisted of headpieces, hats, sequence, and sparkle, that would complete a costume that was similar to Rockettes of New York's Radio City Music Hall. Each Rollette was given her very own personalized team jacket to represent Lincoln Park.
The Practice and Performances:
Practice was every Sunday morning around 9 a.m. from September to June to prepare for the two annual performances each June.
The night of the big performance began with multiple levels of skaters who presented their routine and then The Rollettes ended the show as the big finale.
Post-Lincoln Park Skating:
The conclusion of Lincoln Park wasn't exactly a happy ending, eventually closing its gates in the fall of 1985. The Rollettes began their journey in the '50s and wrapped up their 36-year tradition. However, the skaters were not yet done and ended up transferring over to Seekonk at the old Star Wheels Rink. The legacy of The Rollettes would continue until the final day Star Wheels was in operation.
My mother was one of The Rollettes who continued her skating career at Star Wheels and eventually moved on to Fairhaven where she practiced and took lessons at the Carousel Family Fun Center from owner Charlene Conway.
To this day, Rollettes from all decades are still reminiscing on the simpler days of roller skating and amusement parks. Social media has brought old friends together and forgotten memories back to the surface.
Although The Rollettes are no longer skating the wooden floors of an amusement park that no longer exists, their spirit and competitiveness still live on through black and white film and vintage photos, resurfaced from worn show boxes and memory chests, full of stories, well-deserved medals, and good, old-fashioned fun.
UP NEXT: See how much gasoline cost the year you started driving
Enter your number to get our free mobile app
More From WFHN-FM/FUN 107