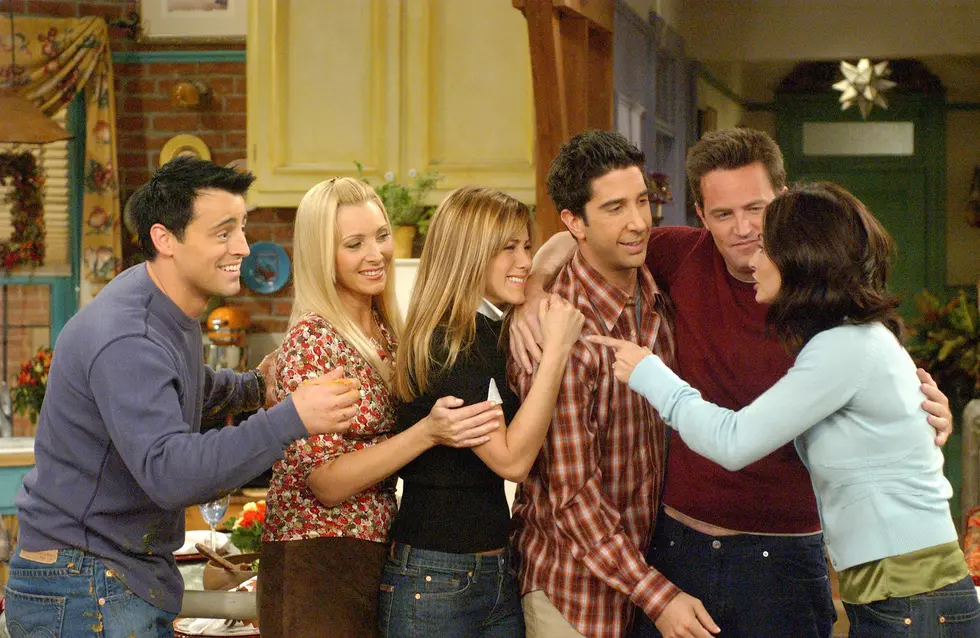 Red Sox Planning 'Friends' Night for 2020
FRIENDS (TV Show)
The Friends pop-up in Boston has been a massive success and now the Red Sox plan to celebrate the television series as well.
Beginning of the season games are pretty much hit or miss weather-wise in New England. Plus school is in session, so taking the kids to the ballpark at night is tougher.
So perhaps these game deterrents helped motivate the event staff at Fenway to come up with this fun new way of drawing in early April crowds.
On April 6, the Red Sox are dubbing the night Friends Night. And as they say on the team website:
Make sure to wear Ross' Red (Sox) Sweater, or everything in Chandler's closet, and cheer on your favorite team.
The night isn't just about you wearing everything in Chandler's closet, though. Buying your tickets also gets you a Red Sox-Friends co-branded Central Perk mug. A very limited edition mug, too.
And I think it's a super cute mug to boot. I know I could totally see myself drinking coffee out of it – then again, most mornings I just might drink coffee out of anything.
The game is a Monday night and the Sox will be taking on the Tampa Bay Rays. Start time is 7:10 p.m.
Tickets are already on sale for this and every other 2020 Red Sox season game.
Other entertainment theme nights you can look forward to are Star Wars Night on April 22 and Seasme Street Night on September 6.
You can see all the Red Sox planned themes for 2020 here and get your tickets while you are there as well.
Enter your number to get our free mobile app
More From WFHN-FM/FUN 107