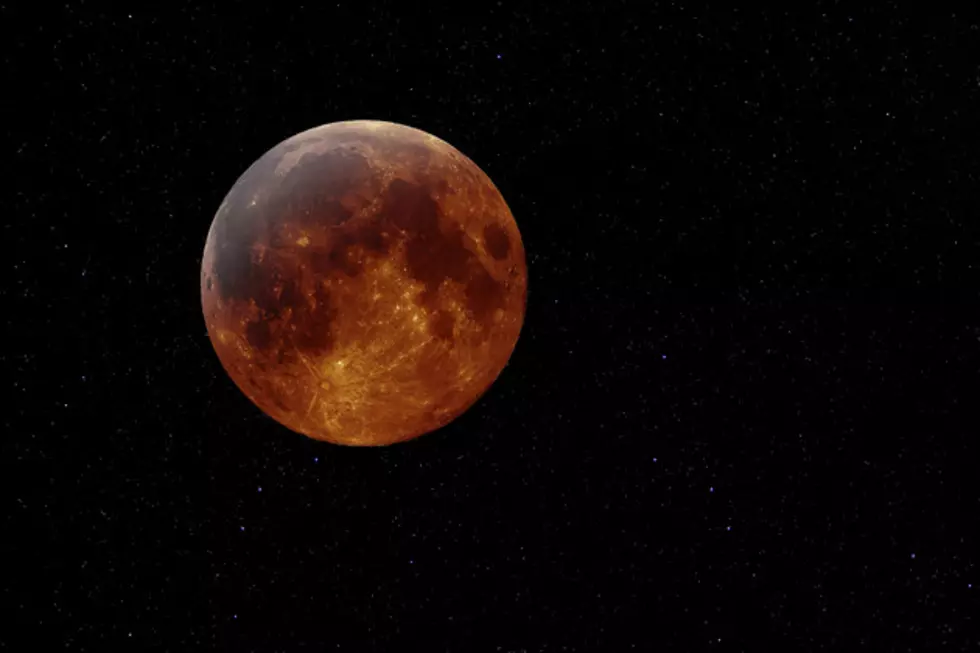 Rare Supermoon Eclipse Tonight
David Woods
It'll be the last time you can witness this rare celestial event for nearly 20 years.
Tonight you may want to make the time to look skyward for the super rare supermoon eclipse.
A supermoon happens when the moon reaches it's closest point to Earth, making it look extra big and bright. Couple that with a lunar eclipse turning the moon a reddish color and you have a combination of celestial events that only happens every couple of decades.
So if you want to see the Supermoon Eclipse, here's what you've got to do...
Find a spot where you can get a good view of the sky and get outside by 10:47 p.m. tonight!
The peak time for the supermoon eclipse is at 10:47 p.m. so if you want the best view (or picture) of the big red moon in the sky, that's the time to head outside here on the East Coast.
If you want to try and catch the whole thing happening, be out there a bit earlier...like 8 p.m. to see the entire process.
And if you miss it...NASA will have the live feed or video of the event which you can see with the button below.
More From WFHN-FM/FUN 107