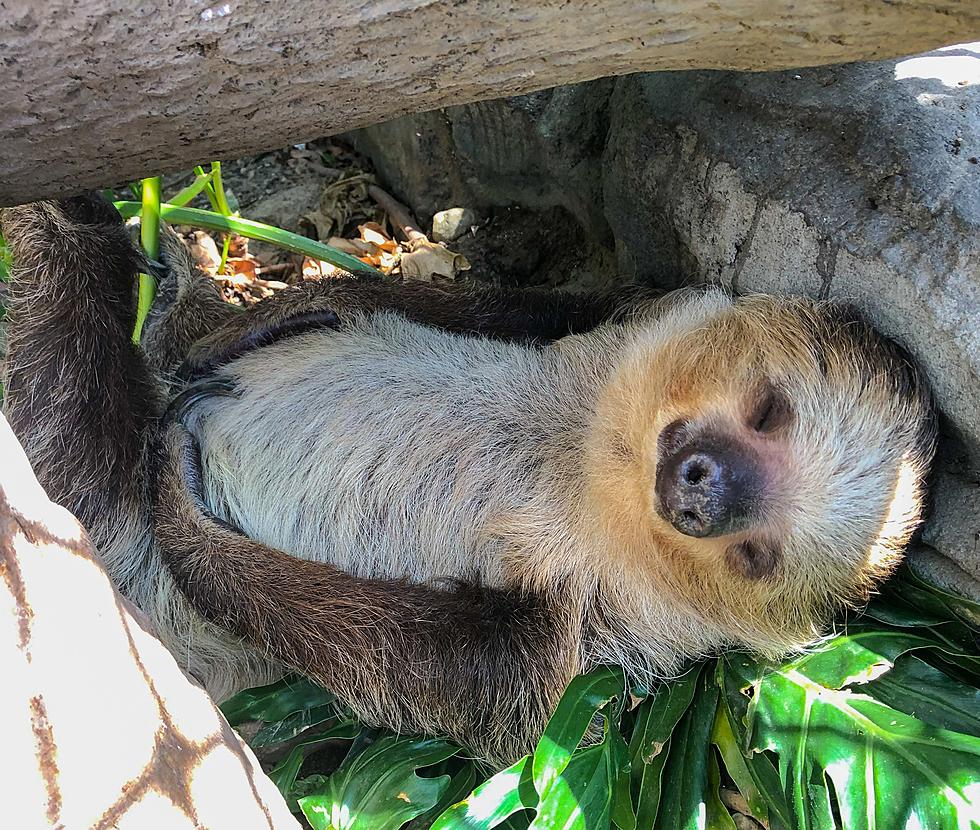 Enjoy Unique Animal Encounters at Providence's Roger Williams Park Zoo in 2022
Roger Williams Park Zoo & Carousel Village via Facebook
If your New Year's resolution is to try new things, then Roger Williams Park Zoo in Providence, Rhode Island has got some special events for you. Unique animal encounters are on the calendar at the zoo for 2022 and they will bring you closer to the creatures you know and love.
Roger Williams Park Zoo has offered yoga with the elephants in the past, but for 2022 they have Stretch then Sloth yoga classes for animal loving early risers. For $40, class participants will get a 60-minute indoor yoga class designed to calm your mind followed by early admission to the Faces of the Rainforest building, Q&A time with an animal educator, a refreshing beverage from Spill the Tea and admission to the zoo for the entire day.
Of course, with COVID numbers still on the rise, Stretch then Sloth yoga for the foreseeable future will require yogis to wear a mask covering their nose and mouth for the entire class. It also limits space in these once-a-month events, so if you are interested, then claim your spot today. January is already sold out, but February and March classes are on the calendar as well.
That's not the only way to get close to the animals first thing in the morning at the zoo. More breakfasts with the animals are coming in the New Year, too. This year, breakfast with the elephants, breakfast with the giant river otters, and breakfast on the Marco Polo Trail were popular events at Roger Williams Park Zoo. It's not too hard to see why.
These events offered zoo goers a breakfast spread of fresh fruit, scones and danishes, scrambled eggs with grated cheddar and green onions, red roasted potatoes, steel-cut oatmeal and crispy bacon along with orange juice, hot tea and coffee followed by one-of-a-kind animal time – after you eat breakfast, you get to prepare breakfast for the animals and be there when the zookeepers feed it to them.
Both events sound very cool and are pretty likely to sell out fast in the New Year. If you really want to go, check out the Roger Williams Park Zoo event page often so you don't miss out on your chance to get close to the animals in 2022.
Looking For More Unique Experiences in the New Year? How About a Few of These?
I propose that this holiday season, we spend a little extra time thinking about what experiences our loved ones would appreciate. Now is the time to consider how they enjoy spending their time and ask yourself how your gift can help them with their interests and hobbies. If the kids in your life already have a room full of toys, consider memories filled with love, fun, and excitement to be the better option this holiday season. Bonus points if it's something that allows you and your loved one to spend time together.
More From WFHN-FM/FUN 107