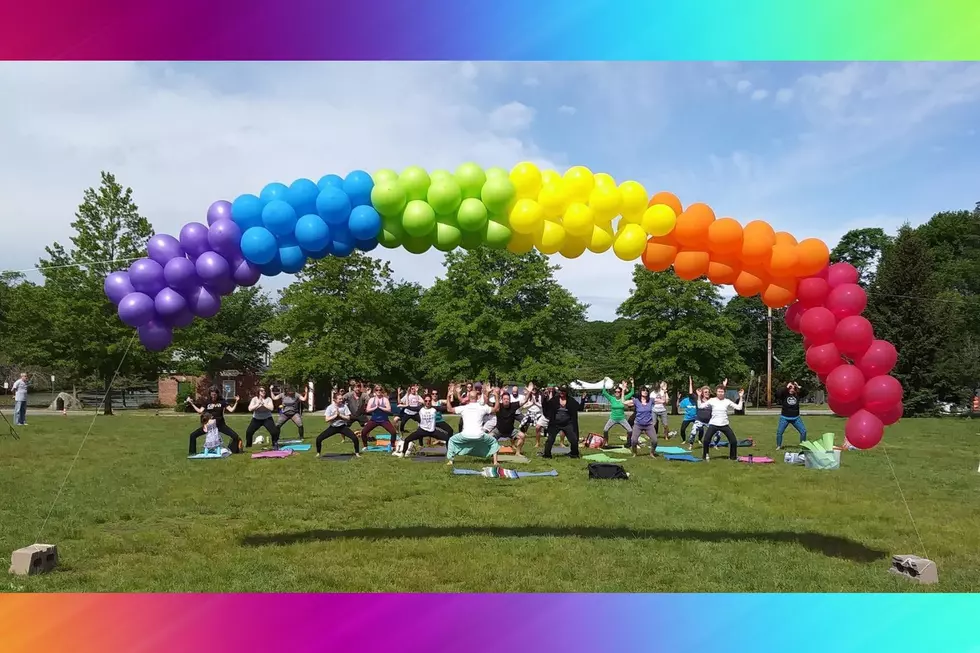 Pride SouthCoast's New Bedford Festival Shaping up to Be the Biggest Yet
Courtesy Pride SouthCoast
The recent signing in Florida and proposal in several other states of a so-called "Don't Say Gay" feels to members of the LGBTQIA+ community like a huge step backward after years of progress. 
However, here in the SouthCoast, there has been an immense amount of support for the community and it won't be going away any time soon.
On Saturday, June 4, 11 a.m. to 3 p.m., Buttonwood Park will host one of three PRIDE events happening in 2022. Fall River and Taunton will host their own on other dates. 
This is set to be one of the biggest years for pride yet, so here's what you can expect:
Vendor pop-ups

Art exhibits

Health and wellness activities

Drag performances

Plenty of dancing
In New Bedford, specifically, Jeff Costa from Sangha Studio will kick off an hour of yoga at 9 a.m., and there will be a wellness walk with Dr. Michael Rocha and nurse practitioner Brian Coast of the GNBCHC. Zach Boyer, assistant planning director at Coastline Elderly Services Inc., helped plan some activities for older members of the LGBTQIA+ community.
The goal of the event is to make those in the community feel safe and able to be themselves.
With some kindness and pride coming from this SouthCoast event, it's safe to say that nothing will be able to outshine the rainbow. 
Fun 107 intern Jay Silva contributed to this report. 
30 Things To Do in Newport Anytime of Year
Newport has always been seen as a summer destination. Wealthy New Yorkers used to escape the city in the hotter months for this picturesque seaside spot and the label as a summer vacation destination began.
There are however plenty of things to do in this historic town in any season and we've found a few that you may want to try the next time you head to Newport.
More From WFHN-FM/FUN 107