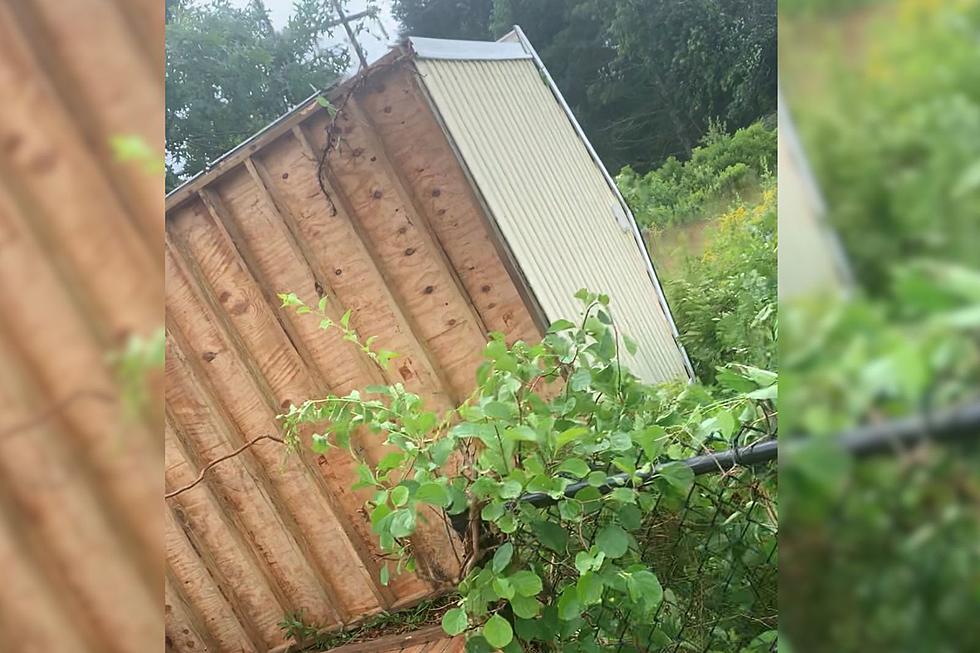 Confirmed Tornado Touches Down on North Street Mattapoisett
Matthew Rock/Townsquare Media
Some dicey moments Tuesday morning in Mattapoisett.  It's still too early to get an official classification, but it is believed that a tornado may have touched down during some very aggressive weather late Tuesday morning.
Following some incredibly intense rain downpours this morning, winds suddenly kicked up in what ABC 6 Meteorologist Skylar Spinler called "a very active weather day."  The potential funnel cloud apparently touched down in the northern section of North Street in Mattapoisett.  We are receiving reports of damage in Mattapoisett from the weather event.
More Wild Weather Expected
"We're not out of the woods, yet," said ABC 6 Meteorologist Skylar Spinler.  "We are expecting some sunshine over the next couple of hours, but a second round of storms will be moving through later this afternoon creating what we believe will be some very unsettled weather, again."
Videos sent into Fun 107 by the audience showed several large downed trees, a trampoline that went for a ride across a yard, and an upended shed.
The National Weather service had issued a tornado warning for areas of Bristol County including Mattapoisett, Marion, Rochester, and Wareham.  That warning expired at 11:45 this morning.  During the emergency, people in the affected areas were urged to seek shelter immediately and get to the lowest level possible, staying as close to the center of the home as possible, with basements preferred.  Residents were also urged to stay away from windows, doors, and items that could become flying debris.
The National Weather Service confirmed the North Street Mattapoisett tornado early this afternoon. We will talk with Skylar Spinler to determine the last time a tornado touched down on the SouthCoast.
More From WFHN-FM/FUN 107