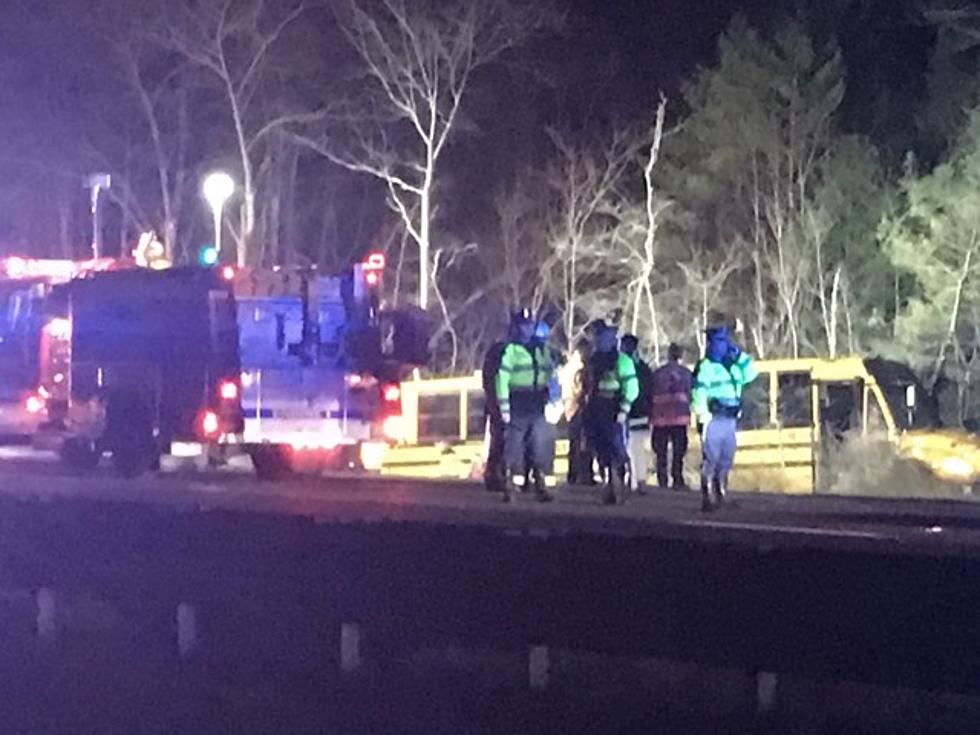 Police Identify Intoxicated Driver Involved in School Bus Crash
Tim Dunn/Townsquare Media
BERKLEY – Authorities have identified the intoxicated female driver of the car involved in a massive accident that sent a school bus off the highway on Saturday night.
Massachusetts State Police say 27-year-old Christy Gilpatrick, of Warren, Rhode Island, was determined by Troopers to be under the influence of alcohol while driving a 2014 Subaru Impreza during the time of the crash. She was arrested for OUI alcohol second offense; negligent operation of a motor vehicle; and marked lanes violation.
Gilpatrick was transported to the State Police Barracks in Middleboro, where she was booked on those charges. A bail clerk set bail at $10,000 cash and she was transported to Ashe Street Jail in New Bedford to be held pending her posting bail or being arraigned in court.
State Police note that the investigation into the crash, which sent Gilpatrick and a bus filled with 25 passengers into the woods off the southbound lane of Rt. 24 in Berkley, remains active today.
Police also say that the two adults who suffered serious injuries remain at Rhode Island Hospital. The other 23 people on the bus were transported to Charlton Memorial Hospital and St. Anne's Hospital in Fall River, as well as Morton Hospital in Taunton.
Authorities say the crash happened at around 9:45 p.m. All lanes were reopened by approximately 1:30 a.m.
State Police also note that the cause of the crash remains under investigation, and that it has not yet been officially determined whether Gilpatrick had a role in causing it.
More From WFHN-FM/FUN 107