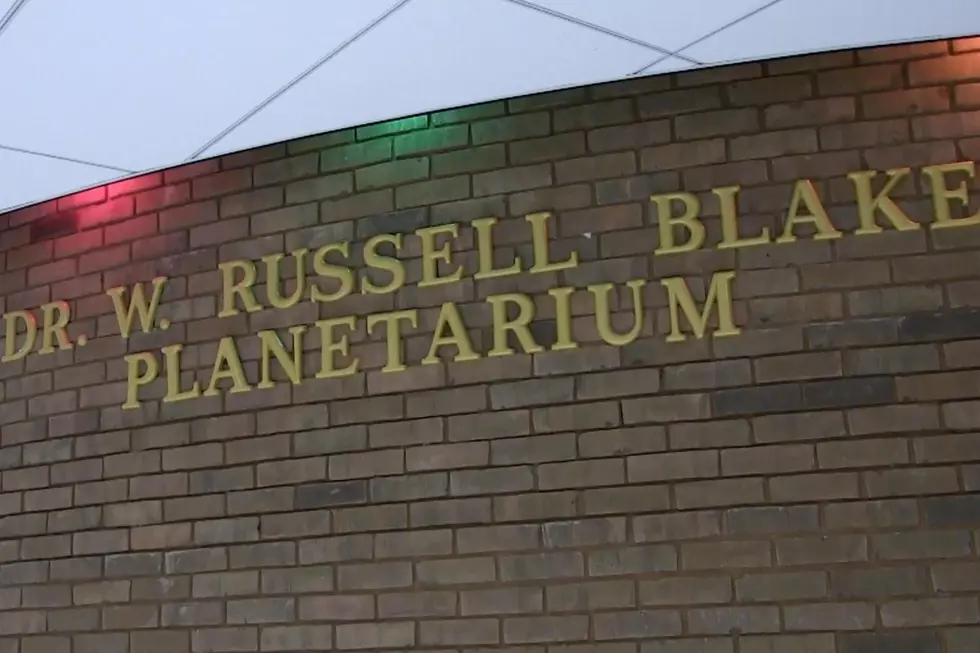 Plymouth Planetarium Is Your Chance to Learn About Space
Plymouth Public Schools via Vimeo
Earlier this year, it was reported that New Bedford High School would be working to get its planetarium back up and running sometime in the near future, as it hasn't been operational in at least 20 years. Some had no idea the high school even had a planetarium.
For most people, their only chance to visit a planetarium is to go to Providence or Boston – but did you know there is a planetarium nearby in Plymouth?
First, an explanation for those who don't know what a planetarium is or does. It's basically a domed building in which images of space are projected onto the dome's interior. Visitors sit in seats and look up at the dome overhead to see projections of the stars, planets, constellations and more.
It's a really great way to learn about space without needing a telescope.
Colleges and museums may have planetariums, but only a handful of high schools still offer one. The brand new B.M.C. Durfee High School in Fall River has both a planetarium and observatory, for example.
There's one middle school, though, where there is not only a planetarium, but it is often open to the public as well as to students.
The Plymouth Community Intermediate School on Long Pond Road is home to the newly-renovated Dr. W. Russell Blake Planetarium. The 72-seat planetarium has a state-of-the-art 4K full dome video system and multichannel surround sound that it says rivals what you would find at the Charles Hayden Planetarium at Boston's Museum of Science.
Grand Opening of New Blake Planetarium from Plymouth Public Schools on Vimeo.
The Blake Planetarium offers many programs for the community to attend, including its "First Fridays," where on the first Friday of every month, there is a special program that highlights what is in the current night sky. You'll even learn how to read a star map and take home your own copy.
Other upcoming programs include "Tracking Flying Objects" and "What Is Out There?" Tickets to these planetarium shows are just $7 per person, which means you can get a night's worth of entertainment and information at the planetarium for less than what you'd spend to go to the movies.
You can get tickets to shows at the Blake Planetarium at PCIS via eventbrite.
The best part about making the drive to Plymouth to learn about space is that you'll have nice ride back home under SouthCoast starry skies to apply everything you've just learned to what you see above you.
LOOK: These Are the 50 biggest retailers in America
LOOK UP: Recent UFO Sightings on the SouthCoast
There are frequently things that can't be explained in the skies above the SouthCoast. The
National UFO Reporting Center
keeps a database of all of the reports of unidentified flying objects that are submitted by those who see them, and you can see just how often they appear right above our own heads.
LOOK: The states with the most UFO sightings
For each state, we've also included details of famous UFO sightings in that state. Of note is that almost three-quarters of all UFO sighting reports in the United States
occur between 4 p.m. and midnight
, and tend to peak between 9 and 10 p.m. Food for thought next time you're out scoping for alien life. Keep reading to see which states have had the most UFO sightings.
More From WFHN-FM/FUN 107