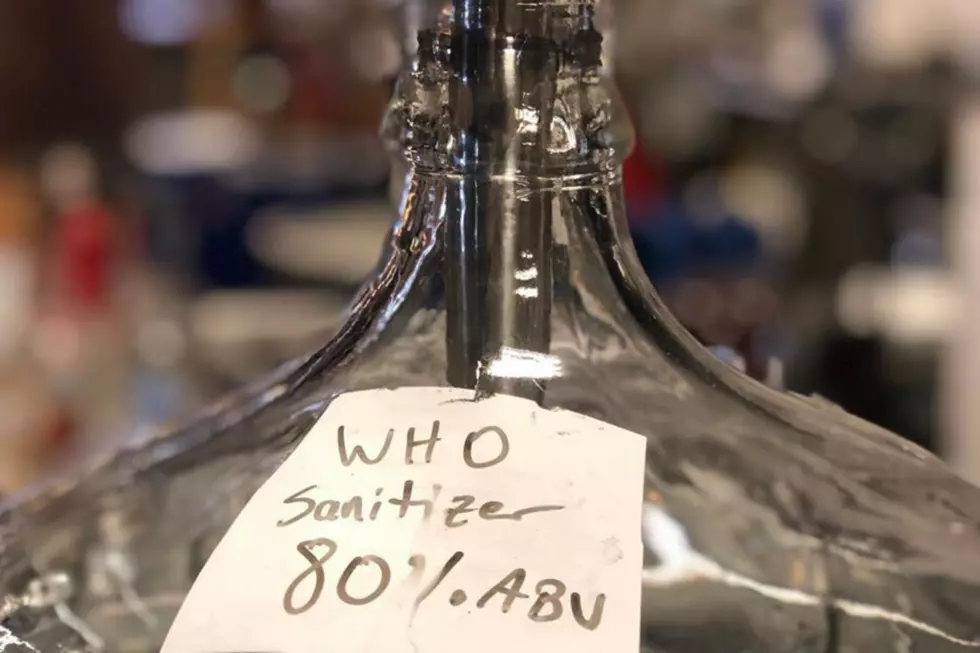 Plymouth Distillery Giving Away Hand Sanitizer
Dirty Water Distillery Facebook page
With store shelves empty of hand sanitizer for over a week now, one local distillery is using their alcohol for the good of the community.
Dirty Water Distillery has been recognized by local news and national outlets like Forbes magazine for their amazing decision to use their facility to make, and then give away, hand sanitizer.
Yes, they are using the World Health Organization recipe and creating small batches of hand sanitizer every day that you can then show up and get free of charge.
If you have been trying to get hand sanitizer and keep coming up short, then maybe it's time for a drive to Plymouth.
From Wednesday through Friday between 2 p.m. and 7 p.m. as well as on Saturday and Sunday from 12 p.m. - 6 p.m. you can bring your own 2-3 oz bottle to the distillery and they will fill it with their sanitizer at absolutely no cost.
And of course you can pick up some tasty beverages while you are there too. Like their Limoncello or the Better Knot artisanal amber rum. (yum!)
So far the hand sanitizer has been available every day that they are open but you can double check their Facebook page before you drive down (though maybe you just want to take the drive at this point and get out of the house).
It's obviously not easy to turn their alcohol into hand sanitizer and then give it away for free and it's amazing to see a local business thinking of the needs of the community above their own.
Enter your number to get our free mobile app
More From WFHN-FM/FUN 107