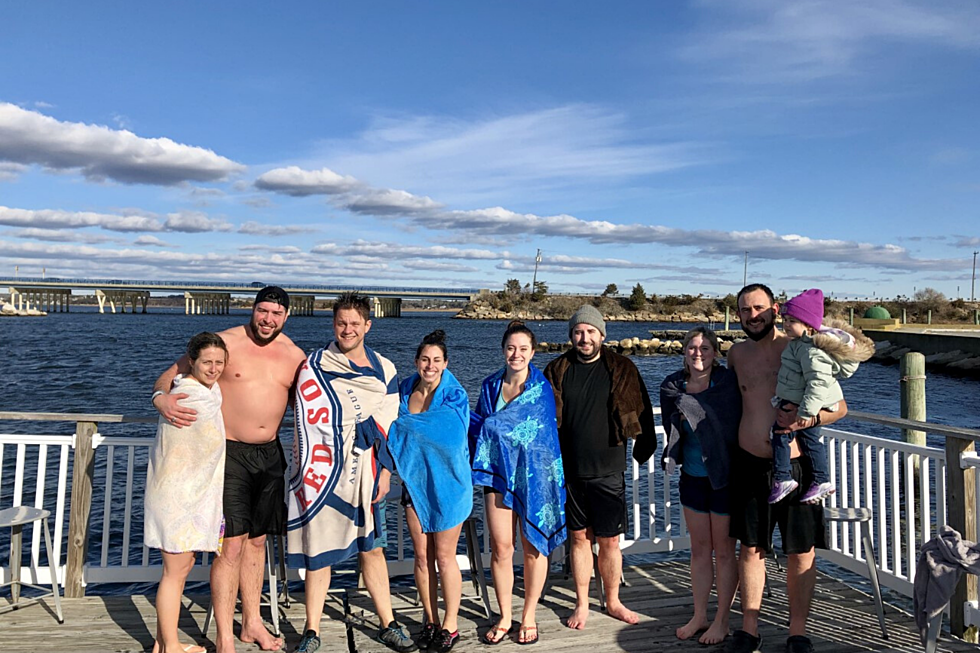 Plunging into 2020 at The Back Eddy in Westport [VIDEO]
Gazelle/Townsquare Media
Another year, another plunge into the freezing waters of the Westport River.
Tradition is everything with my friends, and missing the annual "Polar Plunge" at The Back Eddy in Westport is simply not even a topic of discussion. Once the group message goes out to the "jumpers" in our group of friends, it's go time.
Admittedly, I could not wait to bring in the new year and leave the past behind, and a nice cold dip into frigid water was just what the doctor ordered. It's the same old song and dance; each year, if you jump, brunch is free. Now, how am I supposed to pass up a sweet deal like that?
"1...2...3... JUMP!" we shouted as the icy waters instantly took our breath away as our bodies were submerged.
For some reason, although the outside temperature was around 40-50 degrees Fahrenheit, we couldn't help but notice how cold the water actually was (some even calling it the coldest we've experienced). Honestly, I couldn't tell much difference between the previous years and this one. You jump in, the water's cold, you get out. That's the name of the game.
This year there were some new faces as well as the same familiar crowd that, like my group of friends, wouldn't dare to break tradition.
One member of our group, Phil Devitt, is a New Year's baby, so he celebrates his birthday each year as well, as we gather together to catch up over a mimosa or two, some free brunch (only if you jump) and as always, enjoy each other's company.
I'm ready to make 2020 one for the books and I'm not letting anyone change that mindset.
Enter your number to get our free mobile app
More From WFHN-FM/FUN 107