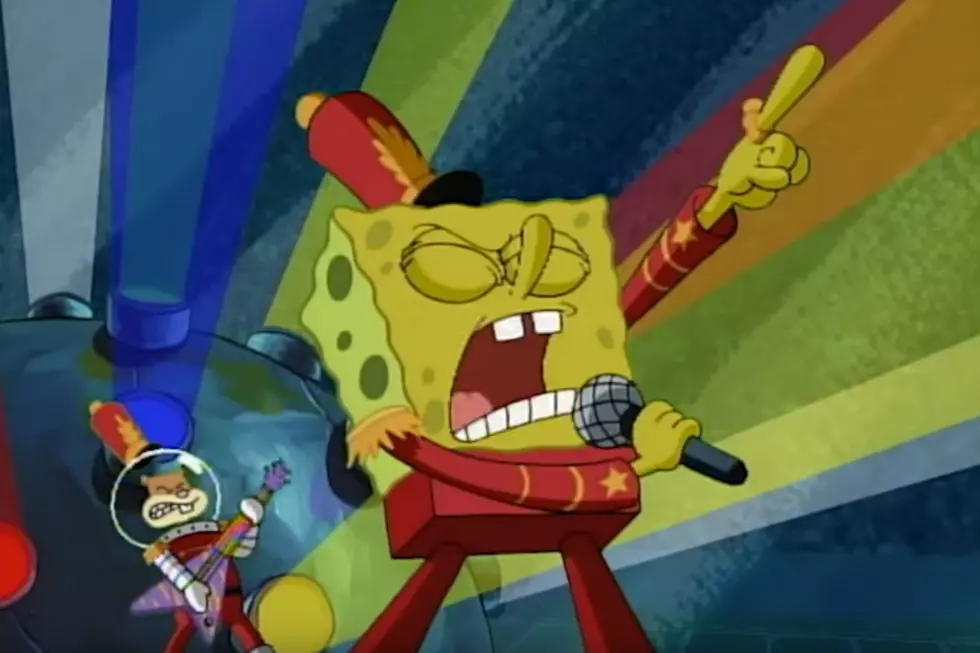 Petition to Play SpongeBob's 'Sweet Victory' at Super Bowl Close to One Million Votes
Nickelodeon
The upcoming 2019 Super Bowl has the potential to have the most epic halftime performance in the history of the NFL.
Sadly, with the recent passing of SpongeBob SquarePants creator Stephen Hillenburg, a sudden uprising has spawned to honor his achievements in making millions happy with his cartoon.
At the end of the 35th episode, "Band Geeks," Squidward gets challenged to execute a halftime show that would rock the world.
SPOILER ALERT: He succeeds.
With Patrick Star on the drums, Plankton on the keys, Mrs. Puff and Sandy Squirrel on the lead guitars, Mr. Krabs on the keytar and SpongeBob taking the lead vocals of a rock god, Squidward miraculously conducted the sweetest of victories with a performance by the Bikini Bottom Super Band titled "Sweet Victory."
Now that you have a basic idea of the power of this song, it's safe to say that it's perfect for the 2019 Super Bowl at the Mercedes-Benz Stadium, and almost one million others agree with me. Seriously, there's even a petition that was started three weeks ago as a simple joke that blossomed into a beautiful display of community alliance. It's almost as if Hillenburg brought together people who love his show through the power of his popular cartoon legacy.
The moment I saw this, I just had to sign up (and even donated a dollar to help the good fight). Growing up, SpongeBob was my favorite cartoon and it made a lot of other children (and even adults) happy. I'm not really sure what's going to happen once the petition hits one million signatures, but I hope it works.
On December 12, Mercedes-Benz Stadium sent out a tweet that rocked the internet. It was a simply .GIF of SpongeBob's Bikini Bottom Super Band, and the internet lost its mind.
Could this be it? Will Maroon 5 be sharing a stage with some of the biggest Nickelodeon stars? I have so many questions, yet so much anxiety over all of this. Honestly, how difficult is this request? There's basically almost one million people who share the same dream—to have "Sweet Victory" performed loud and proud at the Mercedes-Benz Stadium during halftime of the 2019 Super Bowl.
More From WFHN-FM/FUN 107