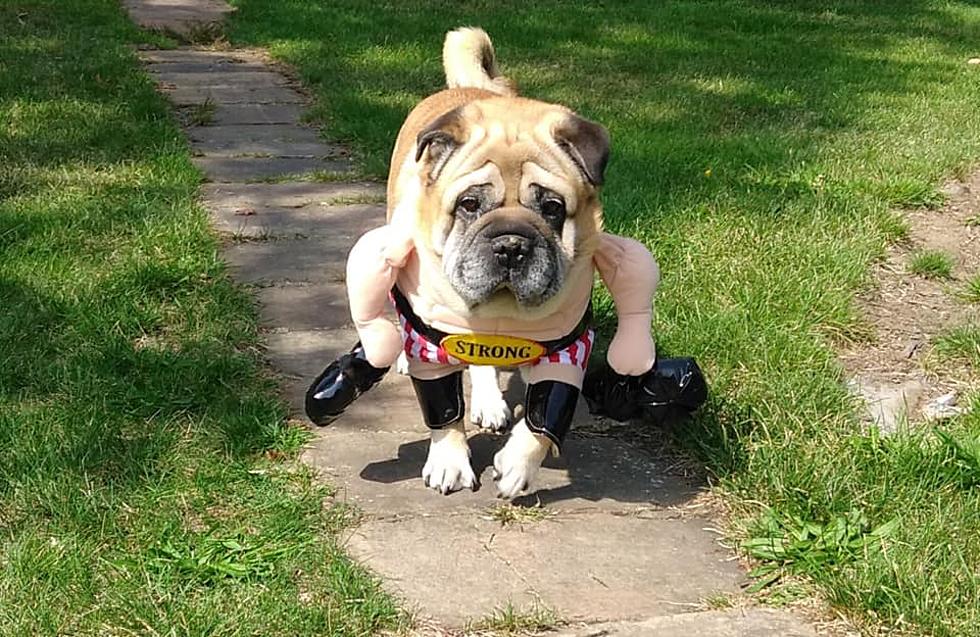 Pet Costumes Are the Best Part of Halloween [PHOTOS]
Sue Denault Gracie
We asked all you dog moms and dads for photos of your fur babies in costume, and you did not disappoint. Even a few cat parents came through with some awesome pictures.
I don't know if I can say that I have a favorite, but a few of them jump out at me as especially cute or creative. Can we talk about this adorable bulldog-mastiff mix with the strong man outfit? He looks like it was made for him.
Bonus points for the pup in the alligator costume since her name is Kallie and her parents submitted her photo with the caption "Kallie-gator."
I thought I was prepared for all of the political costumes this year, but there's something special about a dog dressing up as Trump. The little comb-overs send me over the edge.
I'd be remiss if I didn't address the Egyptian Pharoah. The whole setup would've been enough, but they took it to the next level by drawing on the eyebrows for this cute chihuahua.
Pet Costumes 2019
Brianne Enos graced us with a funny picture of her dog, Dexter dressed as Chucky. However, she also sent a video of him chasing after her husband, Mike in costume. This deserves to be seen by everyone on the SouthCoast since it looks like Dexter really got into character.
Thank you to all who sent us your photos. We will be loving these until the end of time.
With additional reporting by Amaia Melo.
More From WFHN-FM/FUN 107