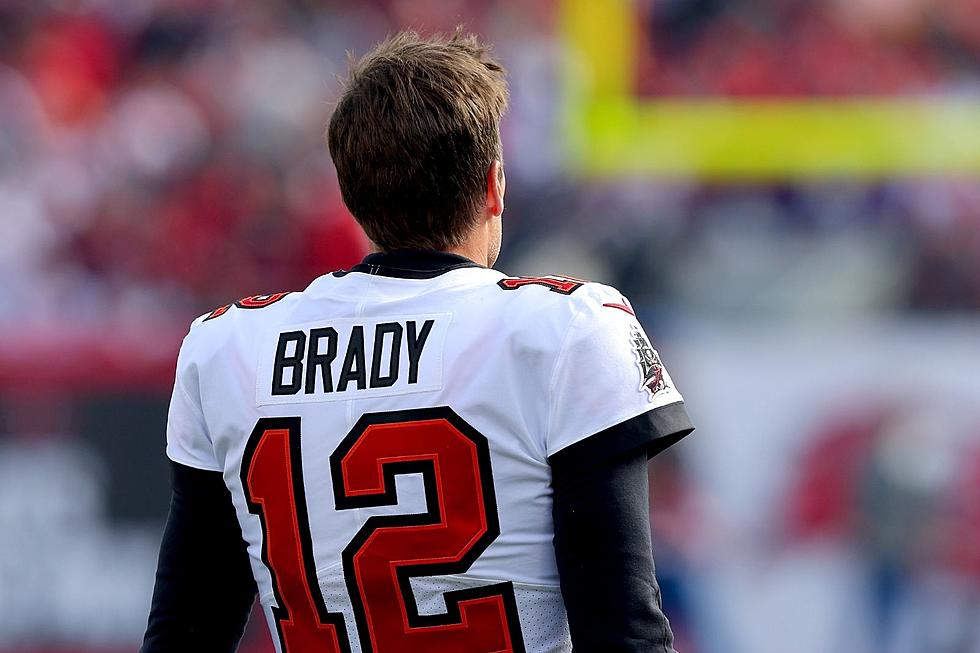 Why Patriots Fans Shouldn't Feel Like Brady Turned His Back on Them
Photo by Kevin C. Cox/Getty Images
Not pointing any fingers, but there were some football fans here in New England that got their feelings hurt when Tom Brady failed to mention the Patriots yesterday in his retirement announcement.
OK, in full disclosure, I was one of them, and I shared my colorful thoughts about it to anyone who would listen yesterday.
I decided to invite ABC6 Sports Director Nick Coit on to Michael and Maddie this morning to talk me off the ledge. Here are the reasons Coit thinks I'm worrying about nothing, and why he thinks Brady did not turn his back on New England.
1. Brady is so laser-focused on the present. He has compartmentalized this part of his career in Tampa.
2. You can only put up 10 slides on an Instagram post. He used up nine.
3. He thanked New England up and down two years ago when he left for Tampa. He said nice things about Robert Kraft, Bill Belichick, his teammates and his fans.
4. He went on record back in October when the Bucs visited Gillette for Sunday night football. Brady said it was great to be back and he'll always be a part of this community.
5. He is currently featured in the 10-part Man in the Arena series. Most of the material surrounds his time with the Patriots and his Super Bowl seasons.
6. They botched the announcement when ESPN leaked the story three days ago. It probably didn't go down the way he had hoped or planned.
7. This was not a retirement speech. It was an Instagram post. The speech is likely to come later, and Coit thinks it's likely to be at Gillette Stadium.
"It's going to happen here," Coit said. "They're going to bring him back. At some point, they're going to honor him."
Coit admitted if Brady gives a retirement speech this summer and they hold the event in Tampa, "then you have some cause for concern. But it's not going to happen. He's going to come back here. He's going to go into the Hall of Fame as a Patriot."
8. "You know who wasn't upset that Brady didn't mention the Patriots yesterday? His former Patriots teammates," Coit said. His Instagram was blowing up all day from former players like Randy Moss and Tedy Bruschi congratulating him.
Coit said that over the past couple of years Brady has offered plenty of love for New England, which is why he probably didn't feel it was necessary to throw bouquets this way yesterday.
"That's the kind of guy Brady is," he said. "Very in the moment, very present."
Most importantly, it's not the last time we'll ever hear from Tom Brady.
"There's plenty of time. He'll be back here. They will honor him. We'll have a chance to honor him. And he'll tell you how much he loves New England, because he does."
So Patriot Nation really shouldn't be that upset.
"It's OK, New England. He likes you. He really likes you," Coit said.
Look Inside Tom Brady's $6 Million Yacht
When he's not on the football field or breaking the hearts of his New England fans, Tom Brady can be found heading to the Caribbean on the Wajer 77 with his family. Let's take a look inside.
20 Celebrities Who Love the New England Patriots As Much As You
Patriots Nation is strong with or without Tom Brady and these celebrities count themselves among the those who love New England's football team.
More From WFHN-FM/FUN 107