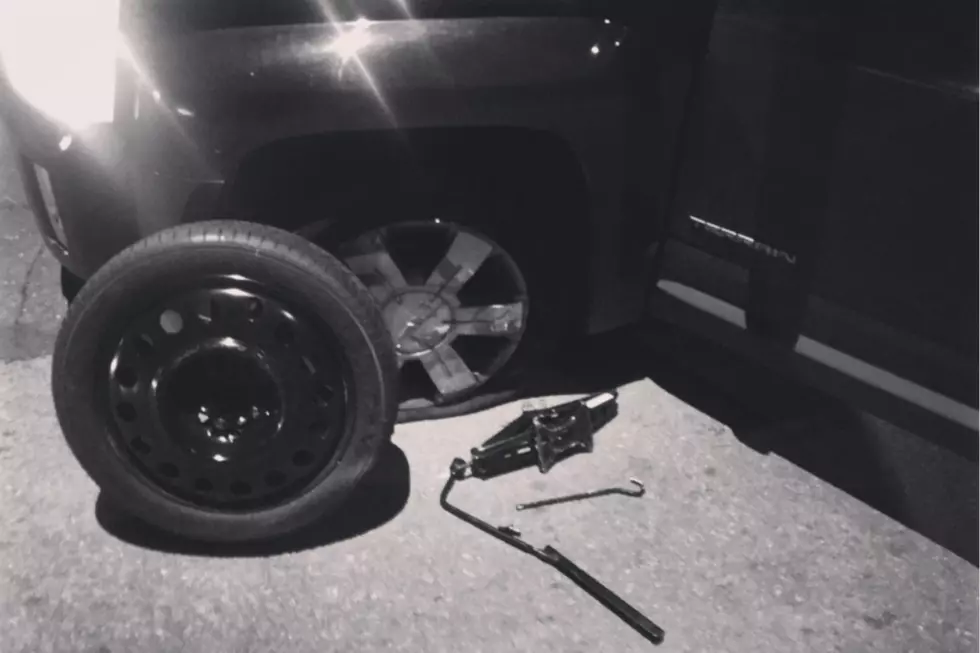 Open Letter to Tow Truck Drivers: You Deserve More Appreciation
TSM/Gazelle
Thanksgiving was by far one of the coldest days I've felt in a very long time.
This year, temperatures plummeted to the single digits and it didn't help that the wind added to the bone-chilling air. As I left my grandfather's house, I had one more stop to make. I was headed to see a co-worker of mine, Phil, before it got too late, when the unexpected happened. While driving on 195 eastbound, my tire had blown out around the Washburn Street exit, giving me just enough time to take the exit and pull off to the side of the road.
So, there I was, broken down in front of Kyler's Catch in New Bedford, in a pitch dark location.
As I set out to clear my trunk of my DJ equipment to get to the donut tire and car jack, my fingers started going numb—and I was only exposed to the cold air for a measly two minutes. After packing the gear back up, I closed the trunk and began searching for that "sweet spot" where the car jack lifts. The unlit area didn't help this objective.
Shivering and shaking, I began cranking up the SUV by hand, for what felt like an eternity. "One more crank!" I muttered, then I would be able to begin loosening the frozen lug nuts. Little did I know, that itself would be a pipe dream.
"Almost there, come onnnn..." *SNAP*
In an instant, the car jack had snapped in my face and was completely demolished, bringing my vehicle crashing back down to the pavement.
I was hoping I wouldn't have to resort to using my AAA, but I had no choice. Just as expected, it was going to be an hour wait. Or so I thought.
Within 20 minutes, an Assured Collision tow truck pulled up and the driver  immediately got out to work.
"Happy Thanksgiving!" was exchanged between the tow truck driver and myself, and when I asked him how his Turkey Day was, I was immediately saddened by his response.
"I worked all day today, didn't get to see my family," he told me. "I had a quick visit the day before with the ex and her family, but this is normal for me."
Normal? It's Thanksgiving! A day of thanks and gathering. I get it, his occupation is definitely not the only one out there, but before I could finish my internal thought, he had already got the donut tire tightly secured and had my paperwork ready to be signed.
As he was getting ready to take off to his next call, I asked him his first name,
I thanked him once more and gave him some homemade chocolate fudge for the road.
Thank You, Chuck, for not only braving the frigid temps but for working on a holiday where you should be spending time with loved ones.
This may not be anything to you. I understand that it's all in a day's work and you're just doing your job, but for me, I will forever be grateful for helping me out when I was stranded and stuck.
Unsung heroes are not those who work to make a living, they are those who work to make a difference.
More From WFHN-FM/FUN 107