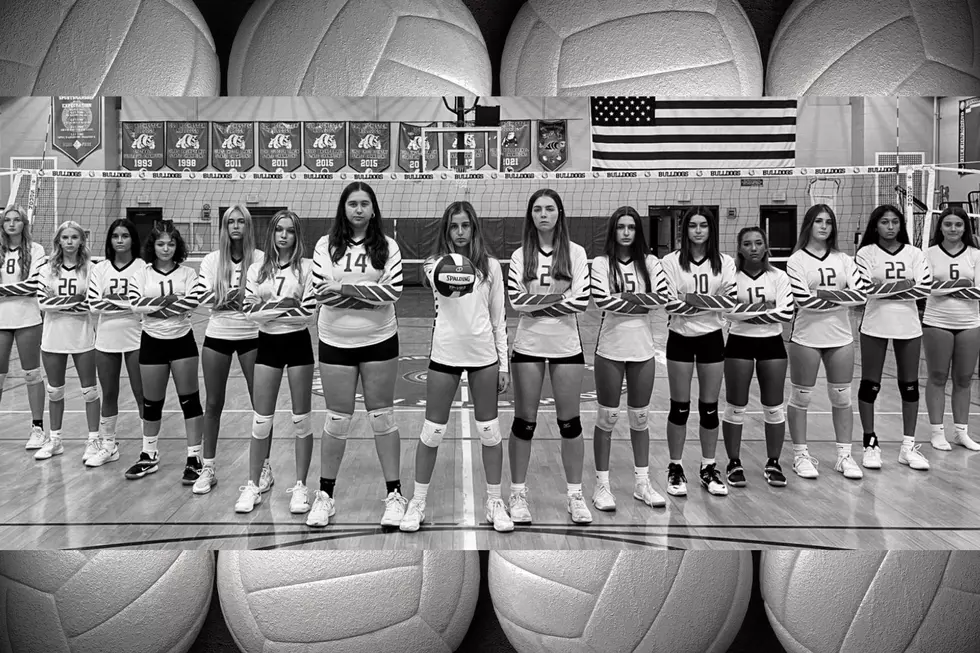 Michael Rock's Emotions Running High For High School Senior Night
Michael Rock/Townsquare Media and Canva
I've been doing the morning show here at Fun 107 for a few minutes, but I never remember being in my office this early. I'm not sure when you'll be reading this, but it's 3 a.m. as I type this.
I'm going to attempt to do something I've never done in all my time here. I'm going to go on the air without having slept a wink.
I usually classify myself as a world-champion sleeper, able to snooze at the drop of a hat at any time and any place. Last night, though, I couldn't escape my own thoughts.
It's not that anything is wrong. In fact, it's quite the opposite.
My daughter, a captain on the volleyball state champion Old Rochester Bulldogs, is being honored as part of the team's "Senior Night." I'm so happy for her. Between volleyball, her senior year and college applications, we are living through some exciting days at the Rock house.
But tonight is the first "last." It is the first wrap-up of what has been four fun-filled, thrilling years with the volleyball team and her school. When she started playing, I never would have guessed how much fun it would be to watch her. I knew absolutely nothing about the game. The bonds we've made with the other team parents and players are real.
Don't get me wrong. I'm not sad. I just recognize the incredible significance of what is happening. As she begins to wrap up parts of her high school experience, I feel like it's not a singular chapter that is ending, it's more like an entire book. It's the book on my daughter's childhood, and it's something to be celebrated.
I love my life. I am an extremely fortunate person. Watching this novel slowly come to a conclusion over the next seven months is going to be challenging for me because I love the book I am reading and I don't want it to end.
I'm praying the next book we write as a family is just as exciting and fun.
Man, did I love this book.  Did I happen to mention that?
Best of luck to all of the parents of SouthCoast's fall athletes being honored by their teams with a senior night over the next couple of weeks. I know how you're feeling.
Time Flies: Check Out the Old Rochester Senior Parade From 2021
Michael and Maddie took the Fun107 van for a ride and joined the senior parade for ORR. Here are some of the best moments.
More From WFHN-FM/FUN 107