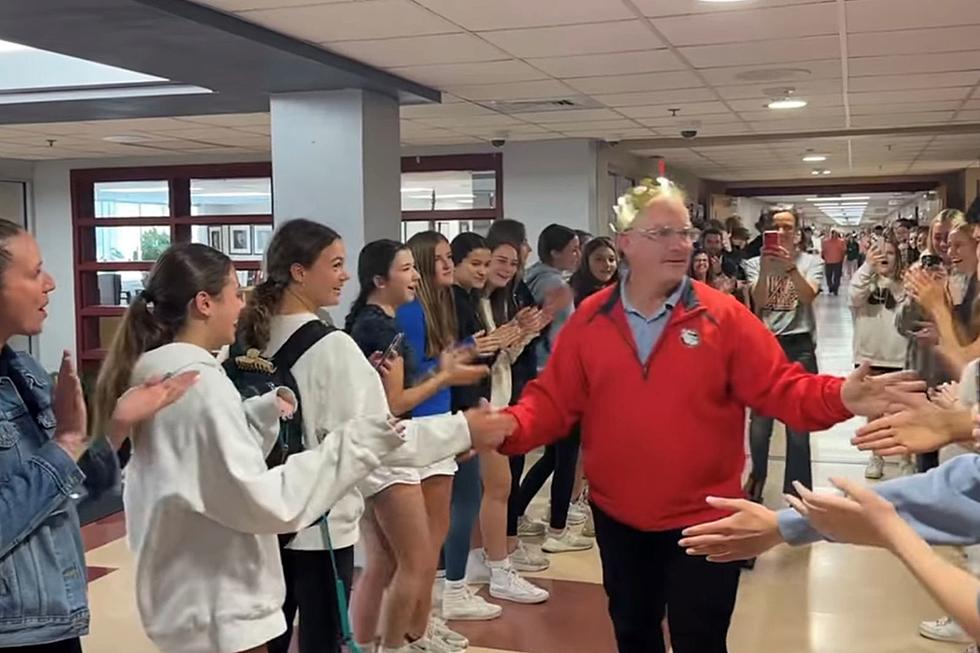 Longtime Old Rochester Athletic Director Bill Tilden Steps Down
ORRHS
After 16 years and 8 state titles as the Athletic Director at Old Rochester Regional High School, Bill Tilden has decided to step down.  The annoucement was first made last week during ORR's senior awards night, then repeated during commencement last weekend.
It was emotional end to the day at Old Rochester, as the entire student body lined up to "clap out" the beloved athletic director as he left the building.  "It was a very special day.  I was not expecting that, but it was really cool.  I was trying my best to hold myself together.  It was a special moment in the very large time frame that I've been there."
How Did Tilden Make the Tough Decision?
Tilden says he could feel himself getting tired from the demands of the job.  "In my previous life I owned my own landscaping company.  I always loved that, but I loved working with the kids more.  Then, the school's groundskeeper position opened up and it worked out almost perfectly with when my contract ended, so it was a sign for me that this was lining up perfectly and I should just go for it."
Technically, Tilden will not be leaving the school, he'll just be going outside.  "The new position will allow me to go back to coaching all three seasons, and I've really missed that."  Tilden will coach cross country, indoor and outdoor track."
What He'll Miss Most/Least
He told us that he'll miss the daily contact with all of the kids, which is his favorite part of the AD job.  What won't he miss?  "There's a shortage of officials this year, there's a shortage of bus drivers, so everyday would be fixing those problems.  There's also very high expectations of parents for which colleges their kids are going to get into through sports, and some of those are honestly unrealistic.  Just coping with all of that stuff at 10 or 11 o'clock at night or 5 or 6 in the morning wears you down."
The State Championships
When Tilden began as Old Rochester's Athletic Director the school had two state championships.  Under his leadership, the school won 8:  basketball, volleyball, golf, four track and a cross country state championships.  Eight championships in sixteen years.  Not bad.
Secret to Tilden's Success
ORR Principal Mike Devoll says that Tilden had a knack for giving kids the confidence to come out and participate. "One of the reasons we excel at sports is because of the high participation rate and that IS Bill's influence."
Tilden told us why that was important to him.  ""Everybody is an athelete in some form of way.  You have to just ask them."
"Bill's favorite chant is "WE ARE O-R," said Devoll.  "But it's really HE IS O-R"
More From WFHN-FM/FUN 107