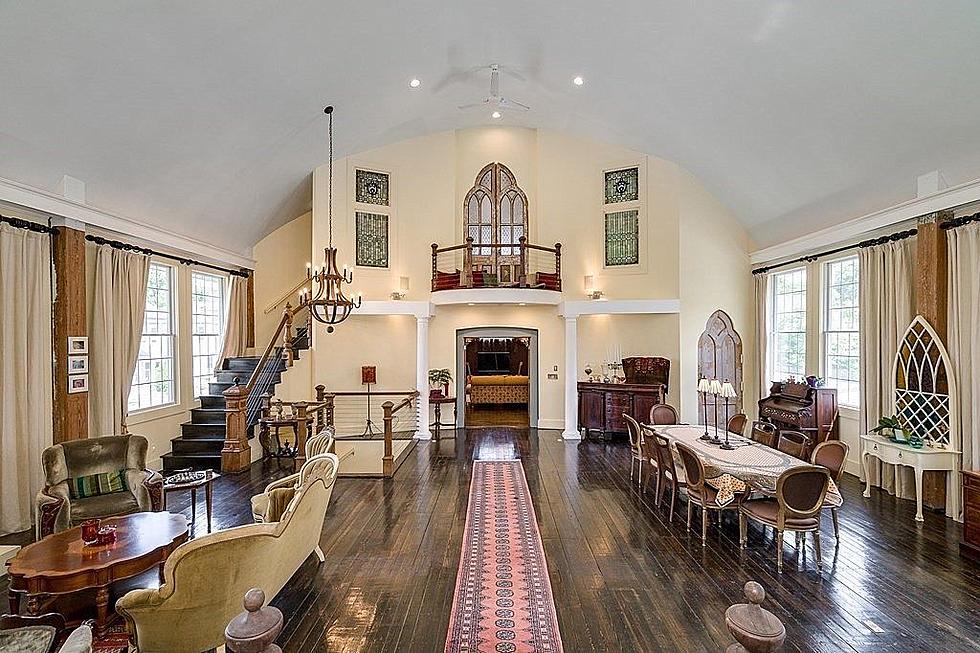 Say 'Holy Moly' to This Converted Church Home in North Easton
Christina Bolton/Stuart St James, Inc.
This North Easton property was originally the home of the Swedish Lutheran Church and was built way back in 1893, but I'm sure the former churchgoers would be floored to see their place of worship now. The once-house of worship is now a house of wows after a no-expense-spared renovation that shows in every detail.
The converted church at 16 Williams Street has been on the market for about three months and boasts a $1.2 million price tag. From the description on the Stuart St James website, it is no wonder why.
Realtor Christina Bolton details every luxury in this 6,265-square foot home that features four bedrooms and 3.5 baths. It also happens to have a kitchen with 92 square feet of granite counter space, heated floors practically everywhere, and steam shower room in the principal bedroom.
It's hard to believe this was once a place of worship for Swedish immigrants who came to North Easton, but that is exactly how this house started out. By the late 1800s, the Swedish Lutheran population in the area had grown to the point that they needed their own church. The Swedish Evangelical Lutheran Church Society was formed in October 1890, and raised the funds necessary to commission this building.
Church services here were given entirely in Swedish until the 1920s, but by 1950 they had removed Swedish from the name and called it the Lebanon Evangelical Lutheran Church instead. Services continued until the mid-1970s, but no church information is found beyond that.
The building was first sold as a place of residence in 2005 for $196,800. Now 16 years later and hundreds of thousands spent in renovations, it is a $1.2 million dollar house that you just have to see to believe.
You Don't Have to Be Religious to Appreciate This Converted Church in North Easton
If you have ever seen a church converted into a home from the outside and wondered what is was like to live there, this 130-year-old
church-turned-residence
in North Easton, Massachusetts will answer all of your questions.
More From WFHN-FM/FUN 107