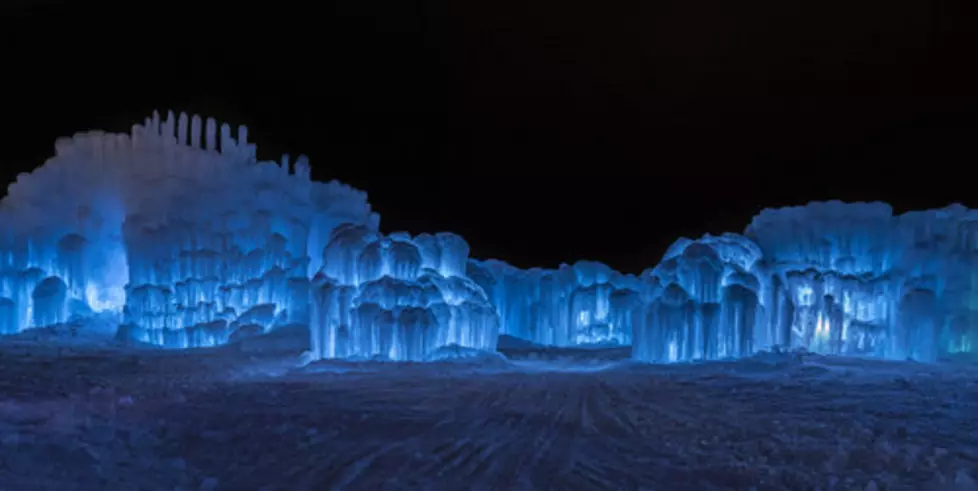 New Hampshire Ice Castles Adding to Experience this Winter
IceCastles.com
If you've been to the Ice Castles in New Hampshire before, this could be the year to head back.
One of the most road trip worthy winter activities in New England is adding to its already impressive experience this season.
Ice Castles has six North American locations, but the only one in New England is in North Woodstock, New Hampshire. And they recently announced it will be opening for its sixth season as soon as the weather lets them.
With even more cool stuff.
The last five years thrilled guests with thousands of hand-placed icicles creating castles, thrones, LED-sculptures, tunnels, slides, fountains and more.
And this year you can add enchanted forest to the mix.
The new feature is basically a walk through the woods, but this woods features ice sculptures and a horse drawn carriage ride.
Just another cool addition to an already awesome event.
And it might be one of the few times we all start hoping for colder weather.
These ice castles take about two months to build, so we not only have to wait for a temperature drop we have to wait for the building process too.
The company website says most Ice Castles locations open between late December and late January and stay open until around March.
So if things go well this winter, we could have two or three months to head North and check them out.
Maybe start thinking February vacation mini-trip?
More From WFHN-FM/FUN 107