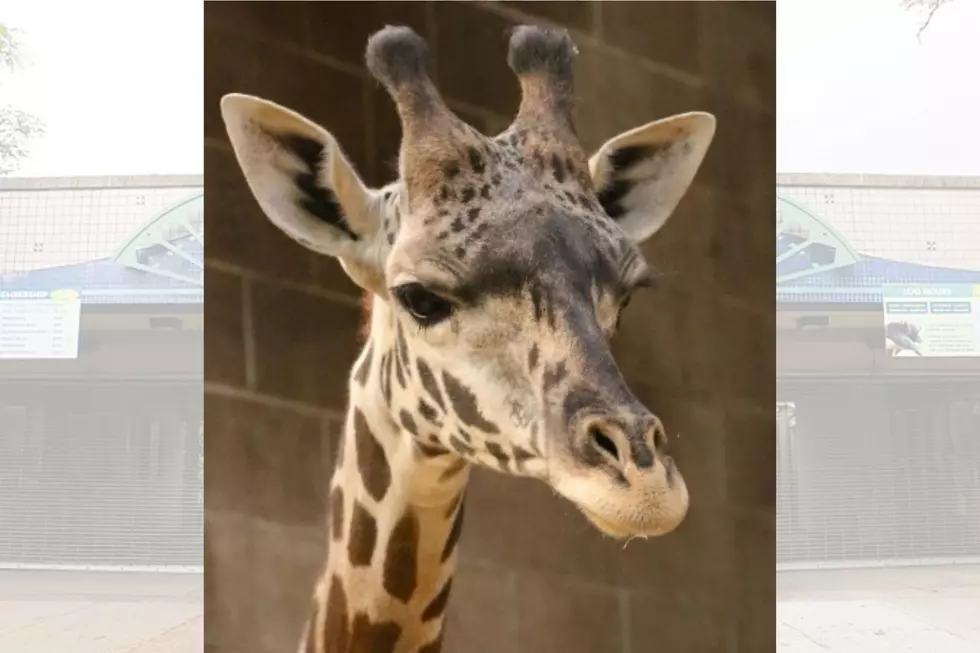 New Giraffe at Roger Williams Park Zoo Has Perfect Name
Courtesy Roger Williams Park Zoo
There is a new giraffe at Providence's Roger Williams Park Zoo and she has the perfect name already.
Meet Providence, the 20-month-old Masai giraffe that has joined the Roger Williams Zoo family from Greenville Zoo in South Carolina.
Interestingly, zoo staff there named this adorable young giraffe before they even knew she would be coming to live in Rhode Island. How fitting.
Providence has been getting used to her new home for a little while now, but can finally start making appearances to the public. She is described as "a quirky, unique calf still trying to get her footing at the Zoo." But according to Amy Roberts, deputy director of animal programs at the zoo,
"she's a brave, bold, sassy little girl. She came right up to us on her first day to eat her grain from a bucket. She wants to play with our other female giraffe, but they are still getting to know each other. "

 
The public is still trying to get to know her too. She only recently left quarantine protocols at Roger Williams Park Zoo and started enjoying both the indoor and outdoor space at Jambo Junction the giraffes here call home.
The ultimate hope is that one day Providence will have her own baby at Roger Williams Park Zoo and help keep the Masai giraffe populations growing.
According to the International Union for Conservation of Nature (IUCN), the Masai Giraffe population has declined by 49-51% in the past 30 years and there are roughly 35,000 left in the world.
So having Providence here in Providence will hopefully add more of these amazing creatures to the world and keep them around for future generations to wonder at as well.
20 Things To See at Roger Williams Park (Other Than the Zoo)
There are over 427 acres of beautiful landscaping, historical buildings and family friendly spaces at Roger Williams Park in Providence. Gifted to the city in 1872 by the last descendant of Roger Williams, Betsey Williams, the park has become primarily known for its amazing zoo. But throughout this historic district listed on the U.S. National Register of Historic Places, there are plenty of other stunning things to see.
More From WFHN-FM/FUN 107