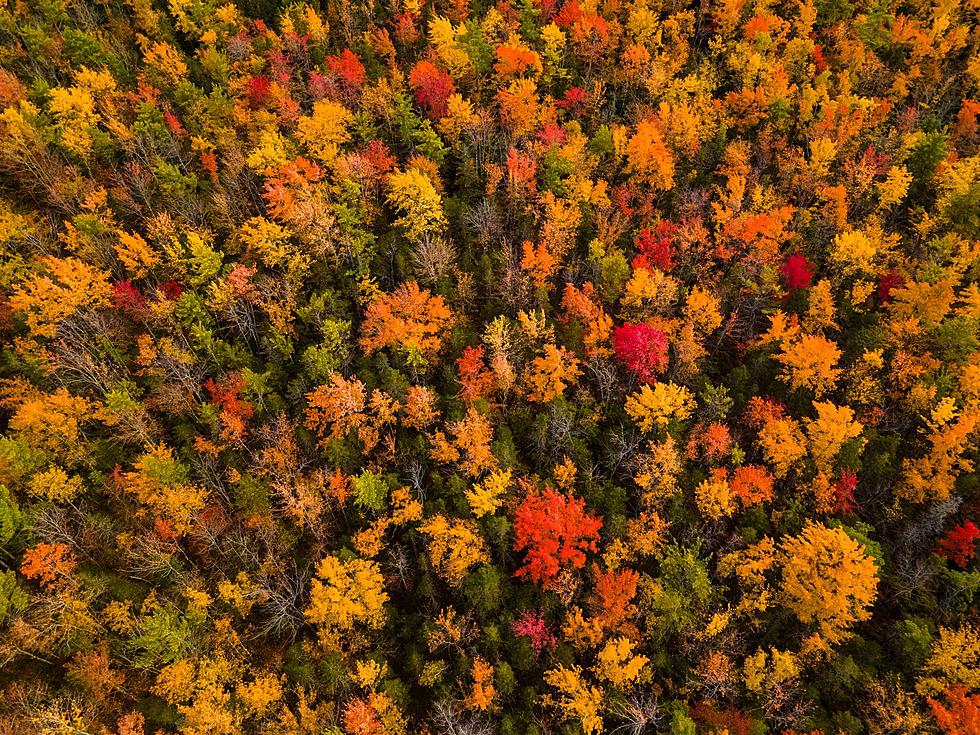 See the New England Fall Foliage From a Hot Air Balloon
Courtesy Aerial New England
The silly days of summer are passing quickly. Fall is right around the corner. Soon it will be time to shutter the cottage and put the boat and camper away for the winter.
That doesn't mean the fun has to end, though.
Cooler, shorter days filled with football, cider, apple and pumpkin picking, and leaf peeping are almost here. The golden yellow, burnt orange and fiery red leaves will beckon soon, and we will answer with road trips to the Berkshires, Vermont, New Hampshire and Maine.
There is another way to view the spectacular feast of color Mother Nature has in store, one that takes the experience to an entirely new level both literally and figuratively.
Have you considered scouting the fall foliage from the air, as in from the basket of a hot air balloon?
If slipping the "surly bonds of Earth" isn't your thing, how about viewing the foliage from a gondola chair lift?
VisitNewEngland.com says foliage hot air balloon adventures are available in Massachusetts, Vermont, Maine and Connecticut. Gondola chair lift foliage rides are in all the New England mountain states, and Rhode Island offers helicopter tours of the foliage.
FunMassachusetts.com lists some hot air balloon companies, including several local ones where you might find a fall foliage tour that suits you and your wallet.
Hot Air Flight.com says, "On average, a balloon ride will cost around $150-$250 per person and will last around two to four hours."
The site says, "If you are traveling in a group, you may be able to secure deals on sites like Groupon to lower the price."
NapaValleyAloft.com says, "Hot air balloons are generally considered safe, with decades of data showing that they are one of the safest forms of air travel."
Sleep Among the Foliage Inside This Stunning Mass. Pondhouse
Need a getaway from the hustle and bustle of everyday life? The Pondhouse Airbnb in Ashfield, Massachusetts provides a WiFi-free, cell service-free space that is not only aesthetically pleasing and relaxing, but is also a great way to reconnect with yourself and with nature. Plus, if you're searching for the perfect spot to check out New England's stunning fall foliage without getting out of bed, search no longer.
Caribbean Island Resorts That Cost Less Than Staying on Nantucket
While the islands around Massachusetts may be closer to the SouthCoast, they actually cost you a lot more for an overnight stay than anywhere else in the world.
Turns out there are a number of Caribbean Island resorts that cost less than a night in our own state.
More From WFHN-FM/FUN 107