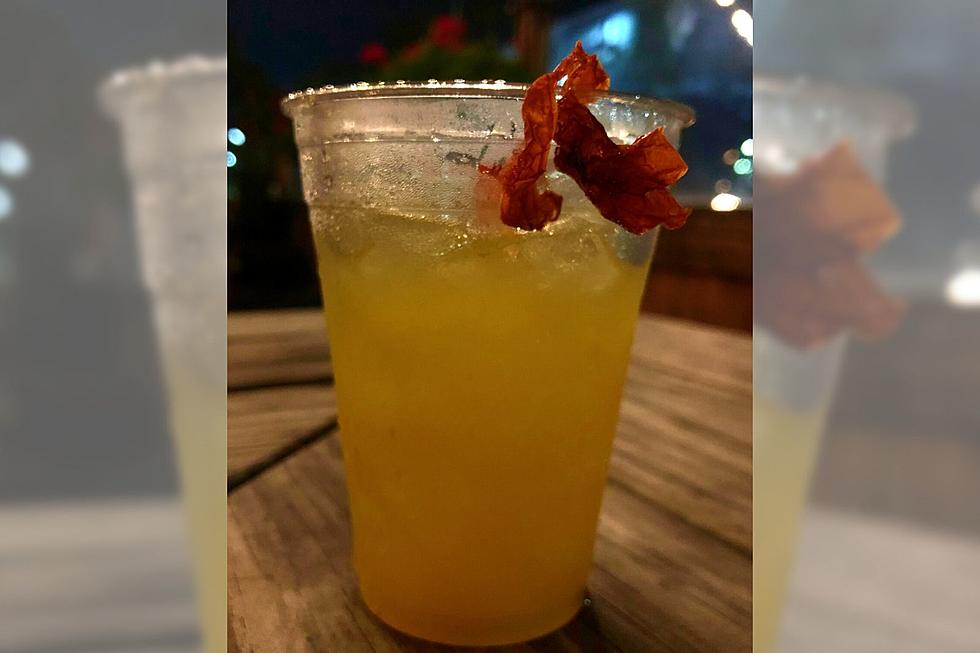 New Bedford's Spiciest Cocktail Has a Tasty and Satisfying Kick
Gazelle/Townsquare Media
As a connoisseur of fine wines and cocktails, I enjoy boasting over beverages that are worthy of writing about. It has to be something different, of course, something new.
It's been a while since a drink special took me by surprise and I'm here to share my experience I had with you.
On Thursday, August 19, a group of us were out and about in New Bedford for the Friends of Jack Foundation Food for Tots event. Once a month, local restaurants from a different town or city donate 15 percent of their total bill for the day to ensure SouthCoast children have the best health care within the Southeast Health system. One by one, the dozen or so of us visited the following businesses:
Inner Bay Cafe & Grille
Alianca Restaurant
Rose Alley Ale House
The Vault Music Hall & Pub
Carmines at Candleworks
Cork Wine & Tapas
Tia Marias
Play Arcade
On-The-Go Mattapoisett
At each stop, we sampled something different to spread out the variety between each place. It was a marathon, not a sprint, to eat at each destination, but we put in the work.
As we approached Cork to grab a quick drink before moving on, a buddy of mine, Patrick, ordered something called a "Sugar Skull." It sounded sweet to me, but it was quite the opposite. Intrigued, I too ordered one of these concoctions and boy, were we in for a surprise.
Each drink was garnished with some type of hot pepper, perhaps a habanero, and the second it touched your lips, the fire began to spread. At first it is a bit overwhelming, but then the mango cools it down. Pairing with the sweetness of the mango, the Scotch Bonnet-infused tequila, mixed with combier (whatever the heck that is) and agave punch had quite a kick alone, before even taking into account the hot pepper.
Polish it off with a squeeze of fresh lime and sip responsibly, my friends. If you enjoy spicy, then this drink is for you. Take my word, this is nothing like I've had before and that's not a bad thing.
The Dishes to Try Most at Over 100 SouthCoast Restaurants
From the freshest seafood you can find to some of the best dang Portuguese dishes outside of Portugal itself, there are so many dishes to enjoy and love here on the SouthCoast, and we put 'em all into one spot. Check out more than 100 of the SouthCoast's favorite restaurants, and let us know if your favorites made the list.
More From WFHN-FM/FUN 107