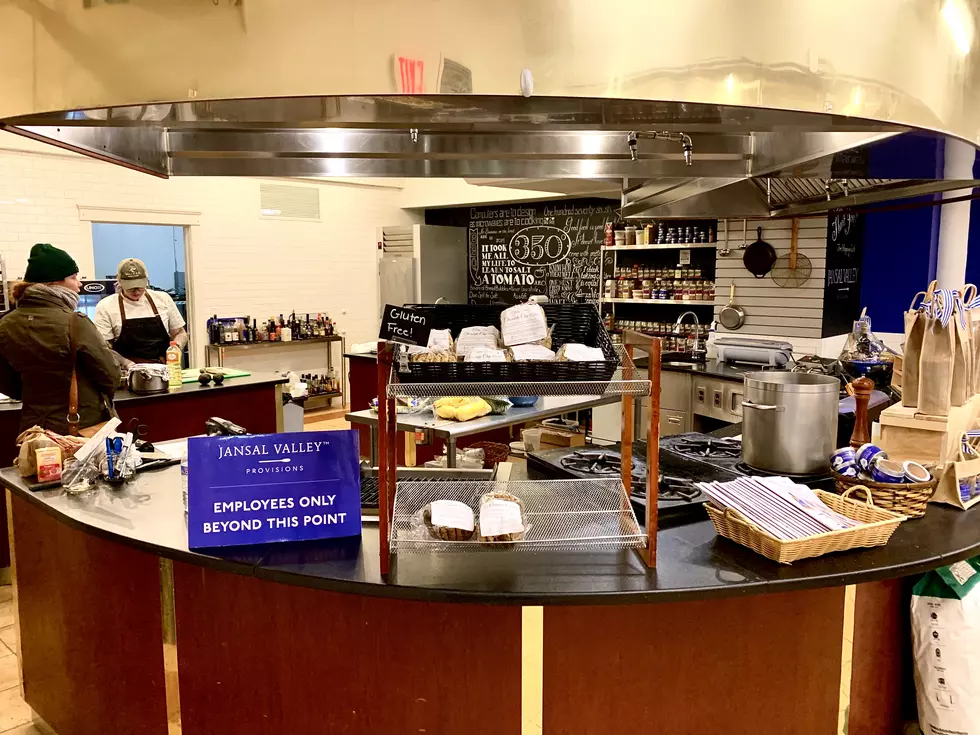 New Bedford's Sid Wainer & Son Sold to Connecticut Company
Michael Rock/Townsquare Media
There are some company names that just seem to be synonymous with New Bedford.  Titleist, Polaroid, Joseph Abboud, Sunbeam Bread, Brittany Dye and Aerovox are just a few.  They will forever be "New Bedford" whether or not they are still operational here.
Sid Wainer & Son is one of those companies.
For more than 100 years, the name Sid Wainer has meant fine foods delivered to the doorsteps of restaurants here on the SouthCoast and extending throughout New England.  Sid Wainer & Son scours the earth for native spices, sauces and recipes that can help chefs create masterpieces.
"We want these ingredients to become conversation pieces at the dinner table," said Gary Marcotte, Director of Marketing. Gary was giving us a tour of the Jansal Valley state-of-the-art flagship store on Purchase Street in New Bedford. It houses Jansal Valley Provisions and a professional test kitchen.
That, seemingly, will not change, but Henry Wainer and his family will be cashing in their chips on the company that was founded by his grandfather back in 1914.
The Connecticut-based specialty foods company The Chef's Warehouse has acquired the New Bedford company.
No official word about what the sale means to current Sid Wainer staff, but in a meeting yesterday employees were reportedly told that not much will change.
Workers at the company told Fun 107 that they are hopeful that the sale won't have an effect on their employment.
"We're being told that the only thing changing is our benefits package," one worker said. "Which we are hoping will be better because The Chef's Warehouse is a bigger company."
Whether the Sid Wainer brand name will remain after the sale is also still unclear.
The companies also did not address whether or not Henry Wainer will have a role in the corporate structure of The Chef's Warehouse.
Enter your number to get our free mobile app
More From WFHN-FM/FUN 107