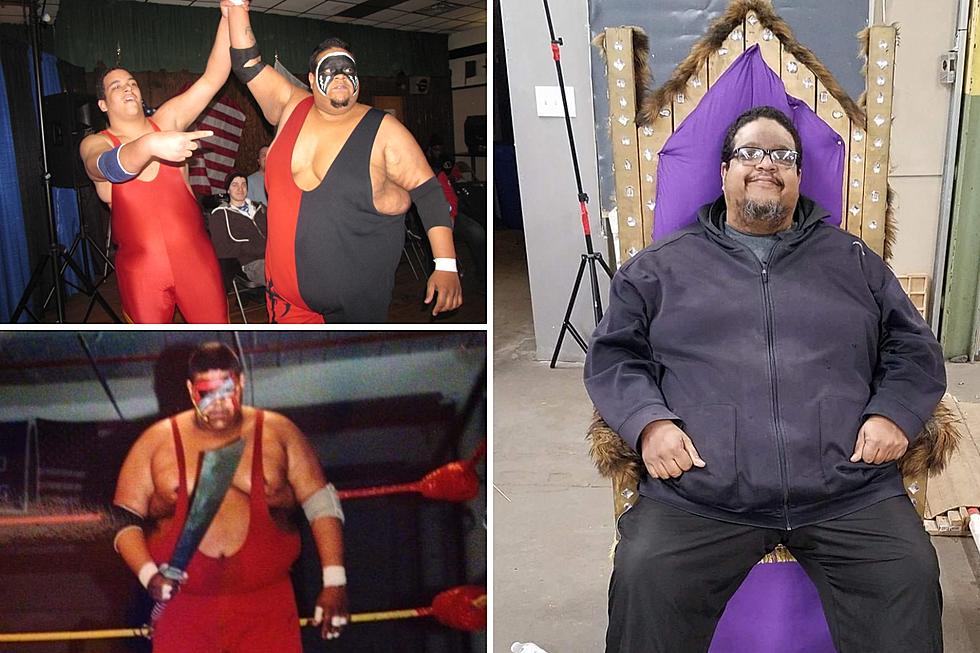 New Bedford's Whaling City Festival Will Feature Memorial to Fallen Wrestling Legend
Contributed Photo
One of the many highlights of the summer in New Bedford is the Whaling City Festival at Buttonwood Park. People come from all over the SouthCoast to take part in the festivities, which always includes a local pro wrestling card that has featured legendary New England wrestling talent throughout the years.
One of those wrestlers will only be there in spirit this year – but that spirit will live on through a new event that will bear his name.
Derek Nalle, who was born in New Bedford, was known as Bladerunner and Reverend Redemption throughout his decades in the ring. His silent, stealthy walk to the ring to the theme from the movie Halloween instantly struck fear in any opponent.
His career began back in 1986, and he had built a reputation over the years as being one of the best to ever lace up a pair of boots. He was inducted into the New England Pro Wrestling Hall of Fame in 2015.
Nalle died unexpectedly on April 28, 2023 at the age of 55. He was laid to rest on May 6.
The Whaling City Festival is returning this July 6, 7, 8 and 9 to Buttonwood Park in New Bedford, and once again will have a pro wrestling show as part of the weekend's festivities. New England Ring Gladiators, a local wrestling organization that began in August 2021, will be joining the WCF festival for the first time.
NRG announced on its Facebook page Saturday that at this year's Whaling City Festival, there will be a Reverend Redemption Memorial Battle Royal.
A battle royal is a match where a specific number of wrestlers – usually 10, 15, 20 or even more – all begin the match at the same time in the ring, and then are each eliminated by going over the top rope until only one person remains in the ring and is declared the winner.
Considering how many wrestlers in the area want to pay tribute to Nalle and all the wisdom, guidance and good-natured pranks (known in the wrestling world as "ribs") he provided over the years, you can bet that ring is going to be packed in his honor.
WWE Superstars with New England Ties
They may not be from here, but these WWE superstars past and present have ties to New England in some way!
35 Years After Wrestlemania: Where Are They Now?
Here's what the stars of the first-ever Wrestlemania did next
More From WFHN-FM/FUN 107