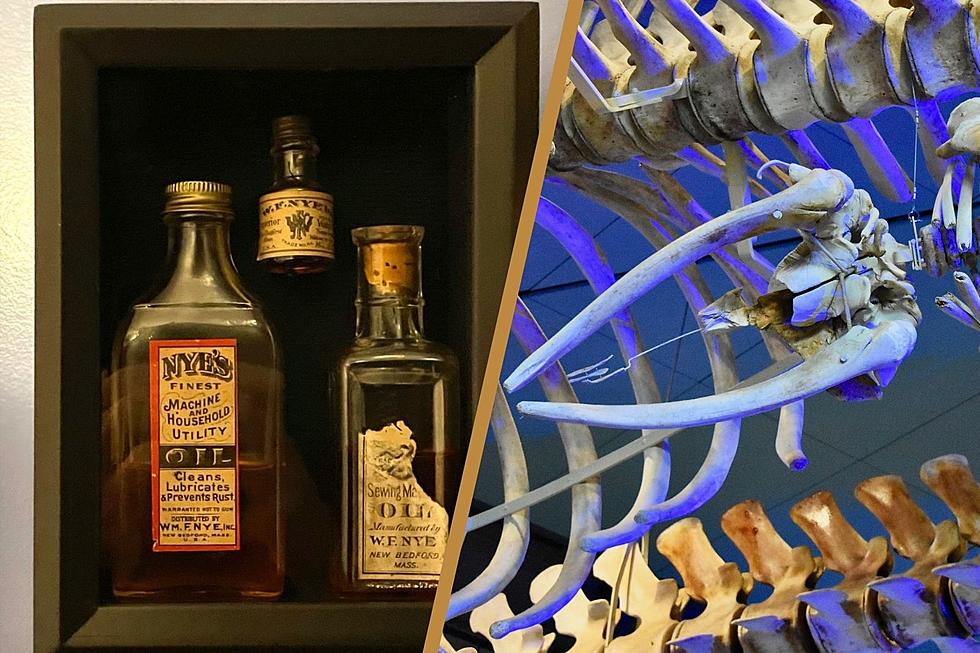 Antique New Bedford Whale Oil Lights Lamp for First Time in Decades
Oil photo courtesy Joseph S.; Mary Serreze/Townsquare Media
When you live in such a historic part of the country, you know the antique store finds can be good, but when a local collector actually found 142-year-old sperm whale oil, he knew he had something truly unique.
Living around New Bedford, it is hard not to know about the whaling industry. Once the whaling capital of the world, New Bedford has long embraced its whaling roots with its Whaling Museum, Whaling National Park, Whaleman Statue and even high school mascot.
With so much whaling that went on in this part of the country, you might think that artifacts from the former industry are everywhere. Well, that is not exactly true. Finding genuine artifacts that are legal to own can be tricky.
Recently, a local skeleton articulator posting on Reddit as "Joseph S." managed to find an incredible piece of whaling history at Acushnet River Valley Antiques, however: a genuine bottle of sperm whale oil bottled by Nye Lubricants over 140 years ago. Wow.
Although whaling itself has been illegal in the United States since the early '70s, Joseph said "a few of the dealers [here] deal in part in whaling artifacts and Marine Mammal Act compliant whale parts like this."
So what do you do with a 142-year-old bottle of sperm whale oil? Light a lantern, of course.
Joseph told he us he "used a few drops to light a modern oil lamp, and the flame lasted a few minutes and was brighter than a kerosene fueled lamp." Pretty sweet knowing that after all these years the oil is still as good as new.
In case you were also wondering about the smell, Joseph said "pure refined sperm oil like this does not smell when burned unlike other whale oil."
Take a Walk Down New Bedford Memory Lane With These Then and Now Photos of the City
The development of Downtown New Bedford has happened slowly and steadily. It's not something that happened overnight, but New Bedford has changed quite a bit over the past 10 or so years. Here's a look at then and now.
More From WFHN-FM/FUN 107