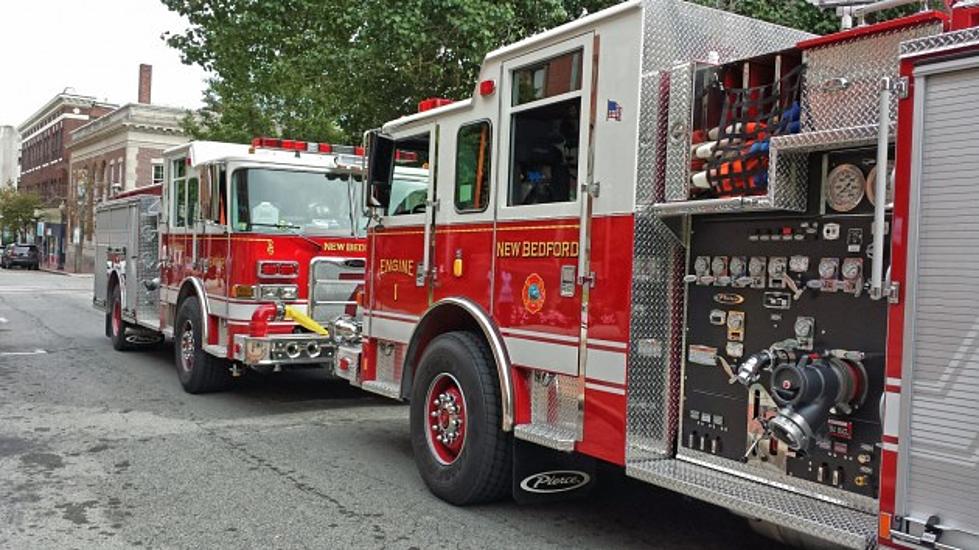 New Bedford To Seek AFG Grant Through FEMA
Taylor Cormier/Townsquare Media
The Federal Emergency Management Agency announced earlier this week that they would be awarding $310.5 millon as part of the Assistance to Firefighters Grant Program.
New Bedford has been a past beneficiary of the grant and Fire Chief Michael Gomes told WBSM's Barry Richard that the grant can help the city save quite a bit of money when it comes to making some very necessary purchases.
"The program does not pay 100 percent, it pays 90 percent, so it becomes a force multiplier for us that we can take what limited capitol dollars we have and basically multiply it by nine and get much more bang for our dollar," said Gomes.
Gomes says that in the past they have used to for things such as upgrades to their radio system, purchasing defibrillators, and installation of traffic continuation systems which allow them to change traffic lights.
This year the department will be seeking a roughly $100,00 grant to replace the department's current jaws of life devices with new state of the art cordless models, which gomes says will allow them to respond more effectively when required.
"It allows us to put it into service much quicker, there's no cords, we're not tied to the vehicle and we're not dependent on the actual power plant having to start under those circumstances," said Gomes.
FEMA says the funds often go to fire departments, nonaffiliated ems organizations, and state fire-training academies.