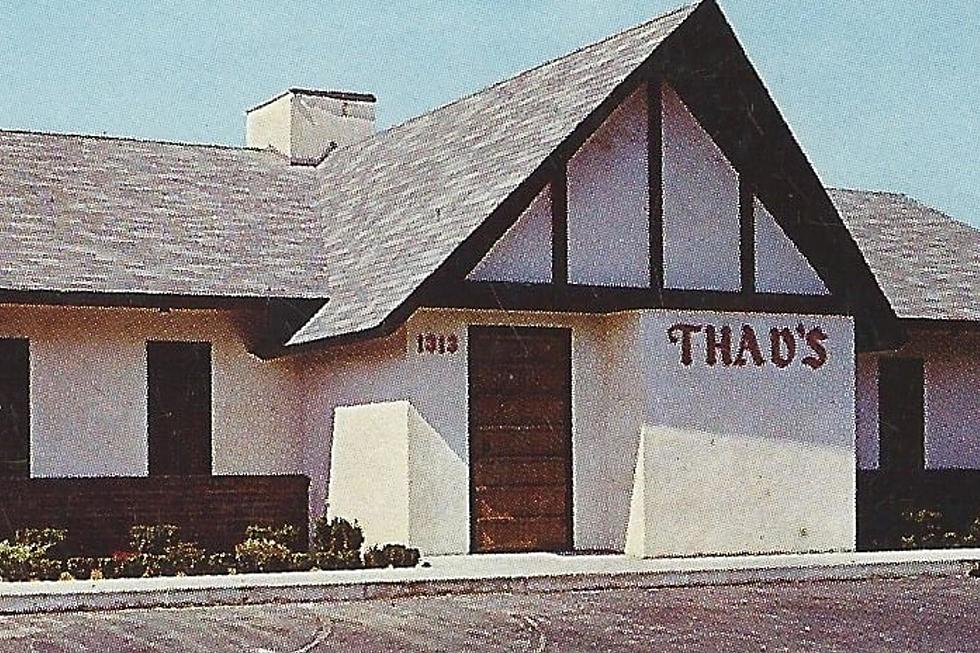 Thad's Steak House Was an Iconic New Bedford Restaurant
Carl Simmons/New Bedford Historic Photo Club via Facebook
If you grew up in New Bedford during the last century, chances are you attended a wedding reception, office Christmas party, or some other function at Thad's Steak House at 1313 Ashley Boulevard in the North End. Perhaps you were a regular for dinner or enjoyed drinks and dancing in the lounge. I've done all of the above.
My favorite memories of Thad's are the Polish rye bread and other treats my Polish grandmother would buy there and deliver to my house when I was a kid. Of course, the bread and pastries complemented the panfuls of Polish food that she would prepare in her Beetle Street kitchen for all of us.
I owned a house on Victoria Street around the corner from Thad's. My sons learned to ride their bikes in Thad's parking lot.
Thaddeus "Ted" Irzyk and his father John launched Thad's in 1963. It closed in early 2003. Not a bad run. According to an old Standard-Times article, Thad's was "arguably New Bedford's most elegant restaurant, the venue of choice for family functions and political fundraisers." Even Ted Williams ate at Thad's.
Thad's was high class. Its heyday was the 1960s and '70s when folks still got dressed up to go out. In the years before it closed, Thad's began to look tired and worn. Its regular customer base no longer came. The younger Irzyk, who managed Thad's for his father, told the newspaper, "We've been steadily losing our customer base through attrition. They've been dying off or moving away...The young people, they go to chain restaurants."
Once Thad's closed, there was no longer a place in New Bedford for large functions. The Century House in Acushnet became the go-to place for such events.
There is a Bristol County Savings Bank and some condos where Thad's once stood. I can't go by there without thinking about the Polish bakery at the rear of Thad's and the fresh rye bread my grandmother would buy there.
Thad's was an iconic New Bedford restaurant.
9 SouthCoast Restaurants We Miss That You Might Miss Too
The Dishes to Try Most at Over 100 SouthCoast Restaurants
From the freshest seafood you can find to some of the best dang Portuguese dishes outside of Portugal itself, there are so many dishes to enjoy and love here on the SouthCoast, and we put 'em all into one spot. Check out more than 100 of the SouthCoast's favorite restaurants, and let us know if your favorites made the list.
More From WFHN-FM/FUN 107