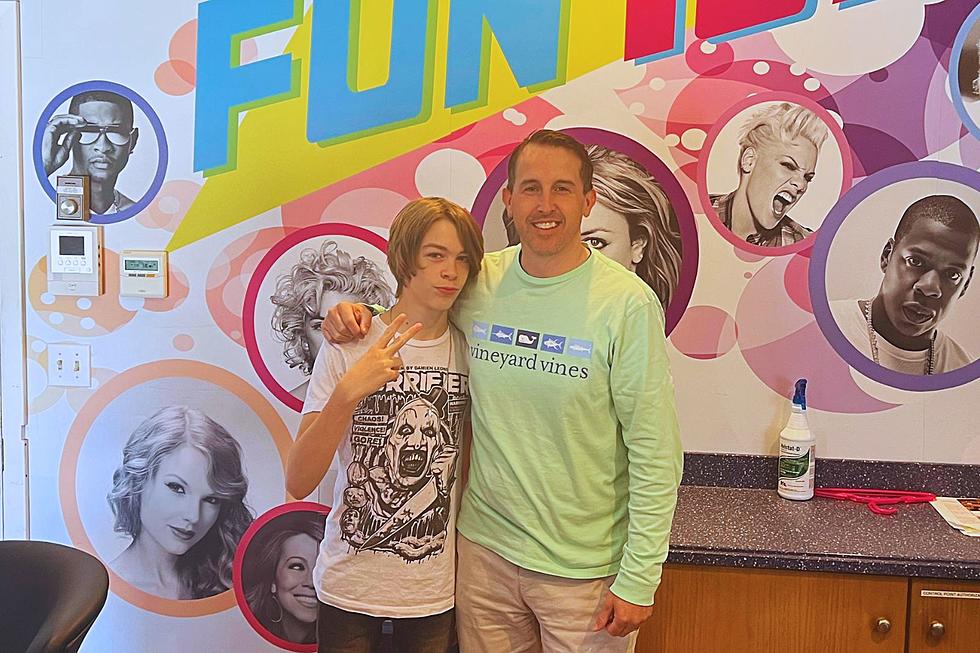 New Bedford Teen Gets Big Break on 'Sex and the City' Sequel
Michael Rock / Townsquare Media
A year ago, 15-year-old Logan Souza never would have dreamed he'd be on a big-time TV show this summer, but that's exactly what happened.
The New Bedford teen is a rising sophomore at Greater New Bedford Regional Vocational-Technical High School, and his dream has been to become an actor for as long as he can remember.  With the support of his parents, he created an account on casting call website Backstage during the fall of his freshman year and sent in some audition videos.  It wasn't long before an agent scouted him and reach out. 
Logan signed with an agency in New York that sent him different roles, and the role of  Wyatt Shaw caught his eye. The Wyatt character is the son of Aidan Shaw in the Sex and the City sequel series And Just Like That...
When Logan arrived at the New York studio with his parents, he was ushered to a dressing room (complete with his character's name on the door) for hair and makeup. Like any true professional, Logan rehearsed his script and got mentally prepared while he waited "a couple of hours" to be called to set. 
When it was his time to shine in front of the camera, Logan finished each of his scenes in just two takes. He was asked to improvise his big line (which he told us wasn't appropriate for radio). To hear what Logan said in his dialogue, you'll have to tune into episodes 9 and 10 of And Just Like That...  Logan nailed it and had everyone on set laughing.
Considering the content of his performance, Logan had the best time playing Wyatt.
"I got the audition and I was so excited to just be like, oh, yeah, this is the role I want," he said. 
Logan only started his acting journey in October 2022 when he was still a freshman. 
"I did all of this in less than a year, and I think it's just really cool because I could never have imagined myself in this position to be an actor going to New York and doing all of these things," he said.
He was looking forward to being a guest speaker at a youth showcase and sharing his journey with other aspiring young actors.
However, don't expect to see Logan gracing the stage at Greater New Bedford Voc-Tech's auditorium. 
"I like acting on screen much better," he said. "You get retakes in TV. In live theater, there's no room for mistakes. You have to be perfect."  
And Just Like That... is streaming now on Max.
21 Famous People You Didn't Know Were From the SouthCoast
Move over Hollywood, you're not the only town that breeds stars. We've compiled a list of some famous people that either are native to the SouthCoast, or eventually called it home.
TV Shows That Should Have Ended After One Season
These shows had incredible first seasons followed by disappointing ones. Maybe they should have just ended after one season in the first place?
More From WFHN-FM/FUN 107