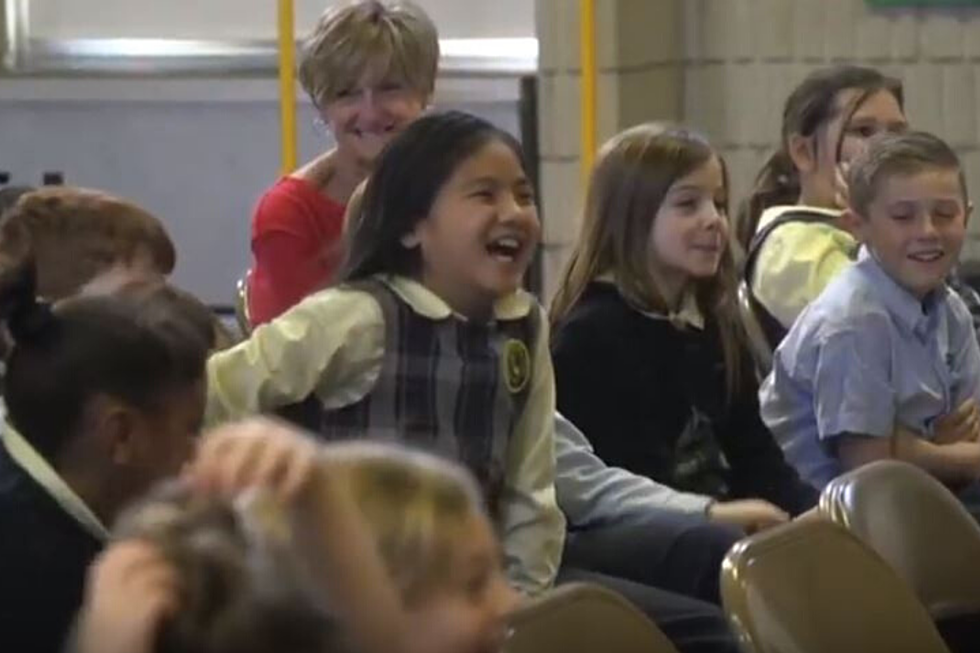 New Bedford Symphony Orchestra Posts 'Learning in Concert' Videos
NbSymphonyOrchestra via YouTube
The NBSO's 'Learning in Concert' program is a three-phase arts integration project that typically spans a school year and reaches thousands of elementary students across SouthCoast by bringing the first two phases into their schools and then presenting the culminating Young People's Concerts at the Zeiterion Performing Arts Center. It explores a musical concept alongside other art and academic areas that authentically share the same concept. By using the unique, impactful, and accessible qualities of classical music in combination with other relevant arts and academic areas, students not only discover how seemingly unrelated concepts are connected, but they build deep and flexible understandings that span time, cultures, and contexts.
Terry Wolkowicz is the Education Director at NBSO, and she normally visits more than 50 schools in the SouthCoast area each school year, spending time with kids in over 200 classrooms. With so many students across SouthCoast learning from home right now, NBSO decided to take 'Learning in Concert' online! This four-part video series, hosted by Wolkowicz, explores symmetry in shapes and symmetry in classical music. She has already published three of the four videos to be included in the series on the NBSO YouTube Channel.
The final video will feature beloved NBSO musicians from the 'Learning in Concert' program.
Enter your number to get our free mobile app
More From WFHN-FM/FUN 107