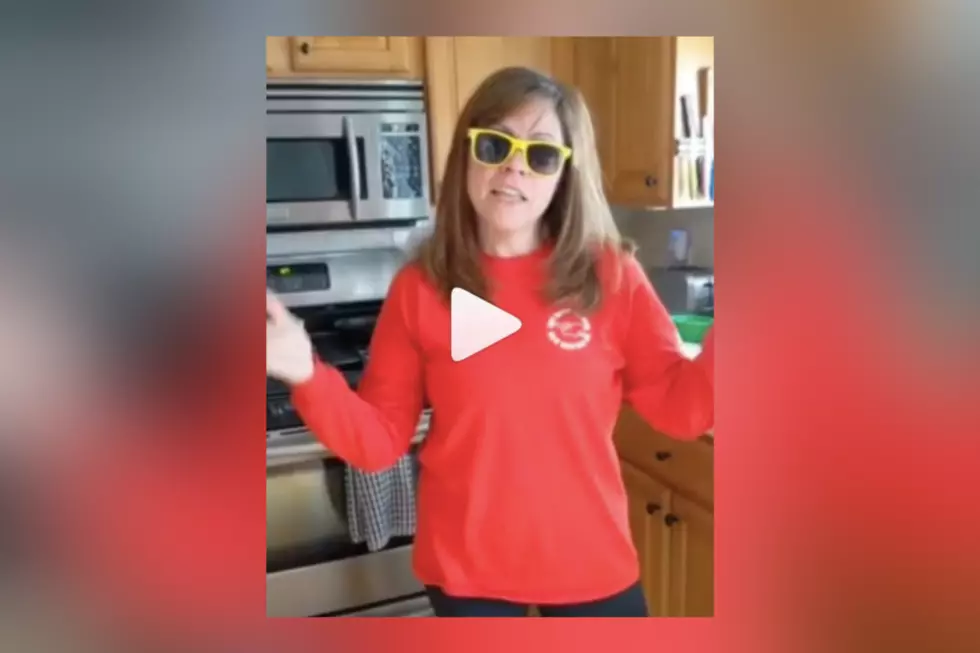 New Bedford Public School Teacher Has Mad At-Home Rap Skills
New Bedford Public Schools/Instagram
Just when we thought this week was dragging along, a teacher from New Bedford Public Schools brightened our day with an at-home rap to get the kids cheering and laughing.
Can we all agree that this third full week into the COVID-19 pandemic with kids home from school has been the longest so far? Seriously, it's been a rough one and we still have a day to go until the weekend.
My kids are bored out of their minds. They miss their friends, and believe it or not, they miss school, too.
My high schooler hasn't received much at-home school work and I can tell he is starting to actually hope for it. The first thing he does each morning when he wakes up is open his Chromebook at the kitchen island looking over his Google Classroom. He's done a few things school-related but is otherwise getting outside to play basketball, going on our family hikes a couple of times a week and he's also been practicing his driving. It's been fun being a part of that.
My other son, who is a seventh-grader, has taken a liking to sleeping in now, which I'm not sure about. I can be reasonable and would be fine with him waking somewhere around 9 a.m. but he isn't rolling out of bed these days until 10:30-11 a.m. most mornings! What can we do though, right?! I'm considering this a period of time to rejuvenate themselves. Our resident therapist on the Rock and Fox Show, Autumn Prior, advises us to just go with it. Let them sleep in a bit, go for walks, play their games, and be kids. She's right.
When the kids receive, hear or see videos like this one from Mrs. Slinn at Hathaway Elementary School, it totally makes their day. And as a parent, I love nothing more than to see that their teachers are missing them and their jobs, too.
READ MORE: Inspiring Stories From the Coronavirus Pandemic
Enter your number to get our free mobile app
More From WFHN-FM/FUN 107