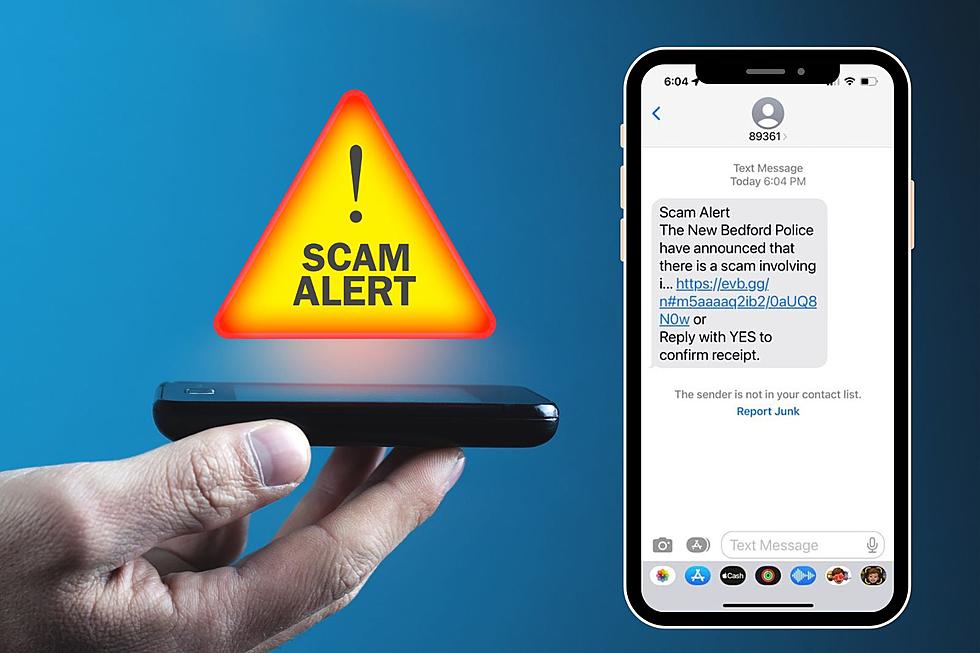 Don't Fall For It, New Bedford Police Warns of Impersonating Text Scam
Courtesy Vanessa Westgate
Technology is advancing and scammers are taking full advantage of it.
These days, you might find yourself questioning the reality of a link, whether you should click it or not. Hackers are utilizing locality tactics to trick the innocent, hoping that at least one of their victims is gullible enough to fall for the trap.
That's exactly what recently happened in New Bedford and the police department has issued an official warning.
On Monday, July 10th, the New Police Department took to Facebook with the following message:
Here's how we know it's fake.
First of all, on top of the phone calls, locals here on the SouthCoast are getting texts as well identifying themselves as the NBPD. Vanessa Westgate doesn't even live in New Bedford, she lives in Fairhaven, and she still got the text. Ironically, I live smack in the middle of New Bedford and neither myself, my fiance, or my neighbors got a text or phone call. If it truly was from the city, we would have all received it.
This is what it looks like, so avoid the link if you do get the circulating text:
The rule of thumb is simple- if you're unsure about a link, a phone call, a text, etc. just leave it be and carry onward with your life. Most cell phone owners link their bank info, making their phones much more vulnerable to scam artists and hackers. For more information, you can reach out to the New Bedford Police Department.
Better to be safe, than hacked, and eventually sorry.
FBI Says YOU Need to Watch Out for These Scams
These scams are hitting people and the FBI doesn't want you to become the next victim.
Expert Tips for Avoiding Online Shopping Scams
In order to avoid a scammer getting the better of you, check out the following red flags to look out for as well as preventative measures to take from Dr. Skiba, AKA Dr. Fraud himself:
More From WFHN-FM/FUN 107