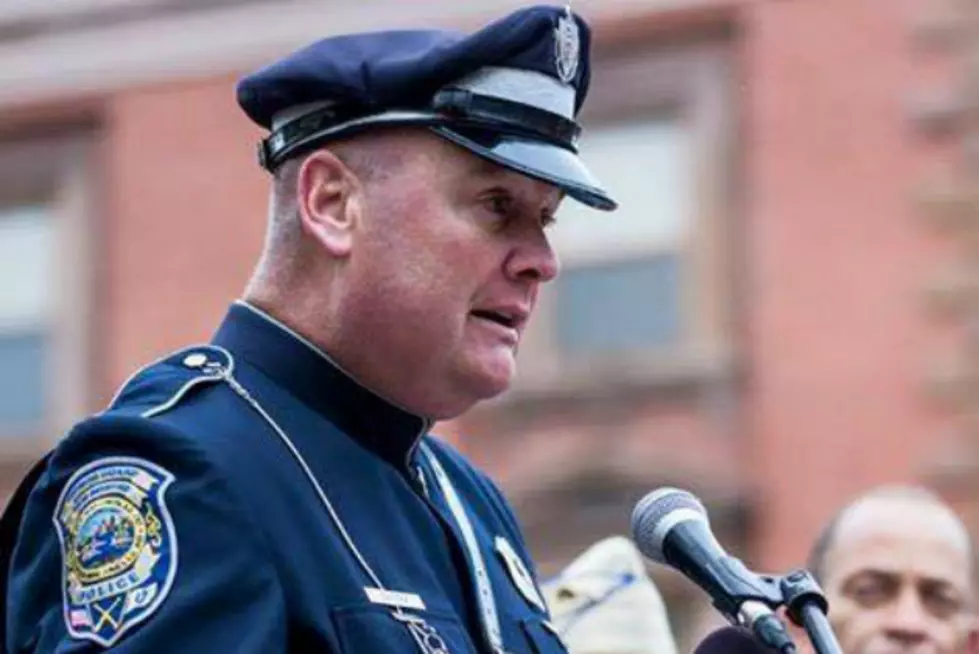 New Bedford Police Union 'Concerned' About 'Uptick' in Violence
Chris Cotter via Facebook
Three shootouts in Greater New Bedford in three days have the New Bedford Police Union concerned.
"It's not even summertime yet," Police Union President Chris Cotter said on WBSM Monday, saying the situation will likely worsen as the days get longer and the weather heats up.
The first shootout occurred Friday night at the Dartmouth Mall, near the carnival. The others were Sunday afternoon near Merrimack Street and Sunday night on Chancery Street. The only injury was to a dog, who was shot and later euthanized.
Cotter said the shootouts are most likely related. He said it is a simmering rivalry between South End and West End gang members, most likely over drugs and turf. He said the gang members use the terms "Crips" and "Bloods," but it's uncertain if they have any ties to the notorious national street gangs.
Mayor Jon Mitchell once told me there are no gangs in New Bedford, "only gang wannabees." That was before former U.S. Attorney Andrew Lelling rounded up more than two dozen members of the Latin Kings gang.
Cotter said most of the current problem involves local individuals, stating "about 90 percent of them are from New Bedford."
"The men and women of the New Bedford Police Department are concerned about the uptick of violence and shootings that have recently occurred," Cotter said.
He said in spite of a lack of support from the Mitchell Administration, officers "will be in all neighborhoods and watching for elements congregating and make sure that we are keeping everyone safe."
"Those who reside in what some reference as 'bad neighborhoods' deserve no less police service than everyone else, and vice-versa," he said. "It is the bad elements that need to be removed for the safety of the residents."
"The majority of citizens do appreciate our hard work and understand what needs to be done to keep them safe," he said.
Cotter said police cannot do it alone, and that they need the support of the administration and of citizens who should anonymously report what they see.
Mayor Jon Mitchell and Police Chief Paul Oliveira declined requests for comment for this article.
25 New Bedford Bars That Are No Longer Here, But That We'll Never Forget
From 908 to the Regal Beagle on Acushnet Ave, these are the bars that are no longer with us but never forgotten.
Look Inside New Bedford's Abandoned Orpheum Theatre
New Bedford's Orpheum Theatre has been vacant for decades, but artifacts remain in place as an ode to its rich history. Let's go inside.
WARNING: Under no circumstances should you enter this property. By doing so you risk bodily harm and/or prosecution for trespassing on private property.
More From WFHN-FM/FUN 107