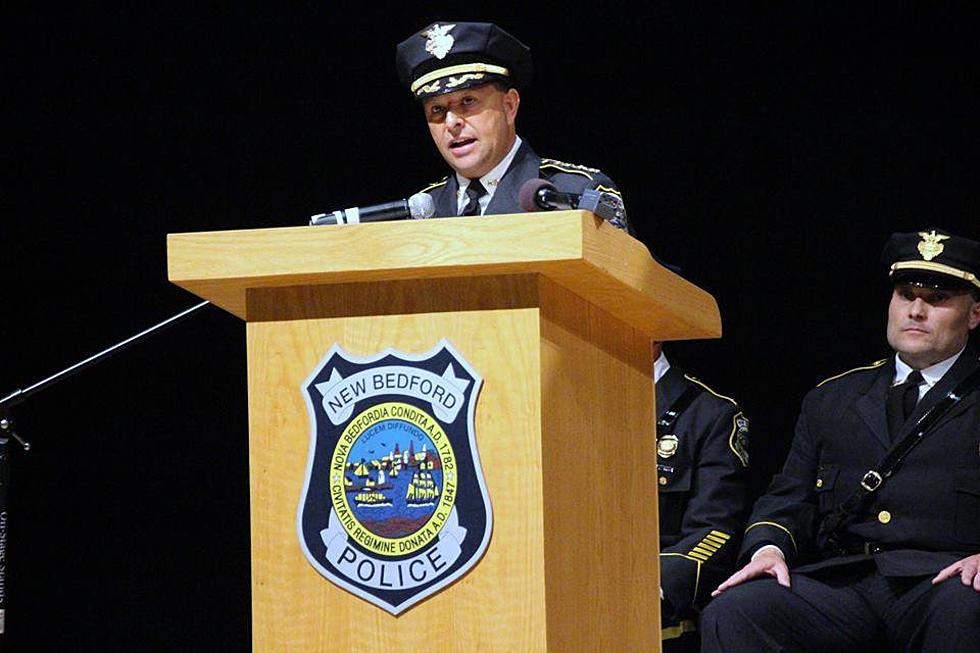 New Bedford Police Chief Joe Cordeiro Responds to Black Lives Matter Protesters
City of New Bedford Police via Facebook
Last night, I got a chance to have a lengthy conversation with Tyrell Woodis-Pina, Shakira Duarte and Sade Todman, who talked to me about some specific concerns that they have about the way people of color are treated in and around New Bedford.
I asked the young New Bedford residents about how they felt about Police Chief Joe Cordeiro kneeling with the protesters over the weekend. They told me that while they appreciated the gesture, they felt that his officers did not live up to the promises he had made to them earlier that day.
Cordeiro joined Michael & Maddie this morning. We played the audio for the chief and asked him to respond. Cordeiro told us that hearing the audio hurt him a little bit.
"I understand how they feel completely. I agree, and the knee is not enough," he said. "I'm willing to offer any action they need for us to progress and continue to grow together. I offered them two seats on my chief advisory board and to sit down with them at a round table so that we can start to come up with solutions. I'm trying to change the culture of the New Bedford Police Department to one of community policing with empathy and listening to what the community's wants and needs are."
One of the other concerns the protesters had was about the fact that not all of the officers wear nameplates and badge numbers that are visible to the public. Cordeiro told us that it is a request that he supports, but it is going to take some time. He says that nameplates are going to have to be ordered, making it impossible to implement immediately.
SouthCoast Discounts for First Responders and Front-Line Workers
Enter your number to get our free mobile app
More From WFHN-FM/FUN 107