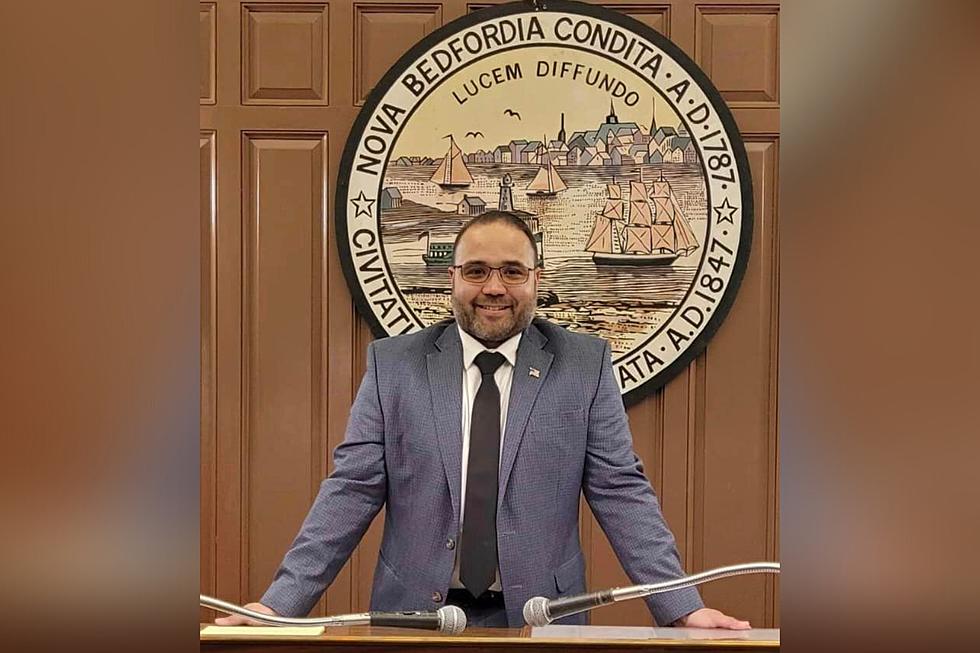 New Bedford Ward 3 Councilor Oliver: 'I Will Represent All Residents Without Prejudice'
Shawn Oliver via Facebook
NEW BEDFORD — Ward 3 City Councilor Shawn Oliver has released a statement about his controversial Facebook posts, apologizing for the harm they have caused and promising to "represent all residents without prejudice."
The Facebook posts were shared memes put out to the media by members of the Coalition for Social Justice, which the organization characterized as "transphobic" and "misogynistic."
Oliver defeated challenger Carmen Amaral, who was endorsed by the Coalition for Social Justice, in the February 28 special election to fill the vacant Ward 3 council seat.
On March 3, the day of his inauguration, a student protest was held at New Bedford High School during the school day by LGBTQ+ students and their allies. As part of their concerns, the students asked for public officials to condemn Oliver's posts, which Mayor Jon Mitchell and Councilor at Large Shane Burgo did, as well as school committee members Ross Grace and Melissa Costa.
Another protest took place that evening at New Bedford City Hall prior to his swearing-in ceremony.
In a Friday morning appearance on WBSM, Oliver had responded to the student protest plans by saying there was "no hate or malicious intent" behind his posts, calling them "off-color and perhaps insensitive," and saying he was "sorry that they were viewed as such."
On Monday, March 6, Oliver offered a more direct statement.
"As an elected official, my position is to work alongside the members of our community, different groups, and leaders to gain a better understanding of the issues facing us all," he said. "When I began my candidacy, I made it clear I was not a politician, just a guy who truly wanted better for New Bedford. My goal has been to bring people together and stop the division while fostering a sense of pride and community that has faded within our city."
"A few years ago, I carelessly and thoughtlessly shared some insensitive memes that have taken away from that message," he said. "I never intended for these to be used in a manner that would further fuel this divide. The LGBTQ+ community continues to struggle with discrimination while facing abuse and fear for themselves and their rights. Although this was never my intention, I do see that my actions caused harm and for that, I apologize."
"No one should ever feel illegitimate, afraid, or unheard. As your city councilor, I will represent all residents without prejudice," he said.
"A true lesson I hope we can all learn is that although people may post, share and quote different things, we must always remember that words have meaning and that the message of fear or hurt may spread while having no intention of ever doing so," he said. "There's a human in all of us and we all need to work together toward bridging the gap on different topics to bring back the sense of community and belonging we all deserve."
Oliver has offered to meet with the students involved in the protest as well as other community leaders on the concerns generated by the shared memes.
Top News Stories for February
As always, there's a lot happening on the SouthCoast. Here are the most-viewed news stories from the past month.
Top Stories for January 2023
More From WFHN-FM/FUN 107