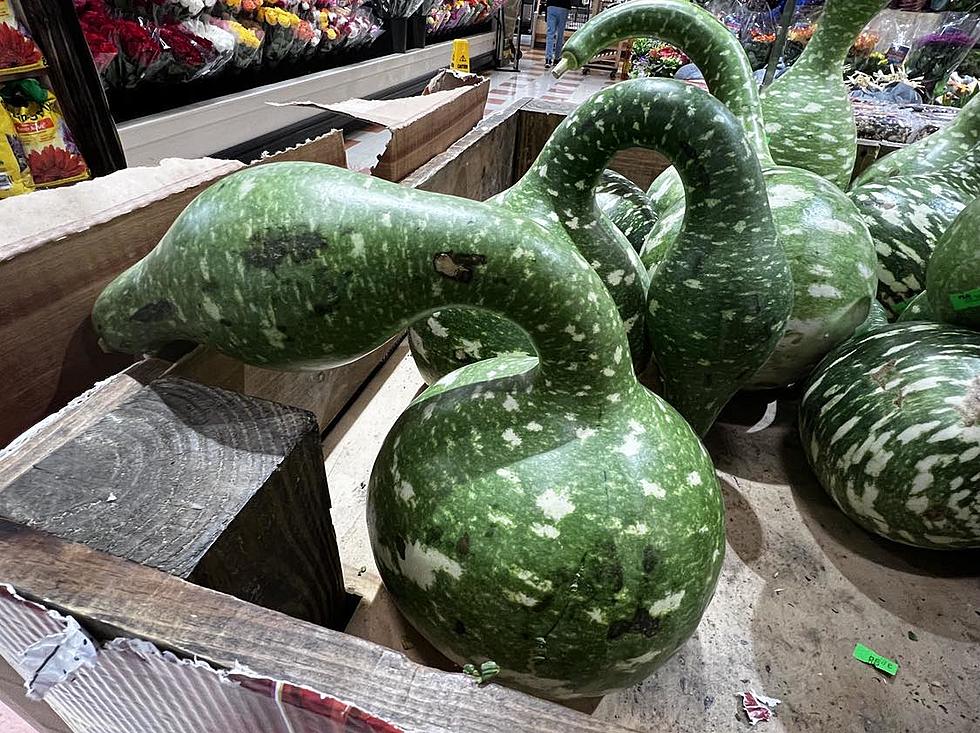 New Bedford Market Basket Offers a New Goose to This Old Gander
Barry Richard/Townsquare Media
I always enter New Bedford's Market Basket location expecting the unexpected. Rarely, if ever, am I disappointed.
To say Market Basket is a world unto itself would be an understatement. Perhaps that's a part of its charm.
After nearly having to perform the backstroke to get from the car to the store's entrance one recent rainy late summer day, I was pleasantly surprised to be greeted by a departing customer who offered me her shopping cart on her way out the door.
It was one of the few the store provides that doesn't have what appears to be square wheels or alignment issues, as noted in our review of area store shopping carts.
After cleaning an ocean's worth of raindrops from my glasses lenses, I wheeled my amazingly squeak-less carriage towards produce. I always start the weekly shopping in the produce section. It's who I am.
After hanging the first left after the rotisserie chickens and freshly-baked bread, I stopped, completely taken by something that appeared to my right. Before me, in a large cardboard box alongside the bright orange pumpkins, was something I'd never seen before.
These large green things, like round watermelons with curved necks and heads – appearing almost swan-like – sat under a sign that read "Goose Gourd."
What in God's name was I looking at?
A woman with two small children in a carriage appeared as bemused as I when I asked, "What do you do with it?" She replied, "I don't know, I've never seen this before." Nor had I.
So what is a goose gourd?
SpecialtyProduce.com says, "Definitely resembling its namesake, the fascinating goose gourd produces a goose-like head and long neck." The site says the goose gourd has a "rather smooth exterior" and that "there are never two exactly alike."
Goose gourds and other "unique gourds" are available in the fall. They are primarily "used fresh as a colorful, attractive decoration."
SpecialtyProduce.com says goose gourds are "not edible" but "add their very own colorful presence to fall table arrangements." The site suggests you "pair with festive Indian corn and mini-pumpkins."
The Goose gourd is native to northern Mexico and eastern North America.
Here are some of Market Basket's other seasonal gourds:
17 Fall Flavors That Are Better Than Pumpkin Spice
For those who dislike the ever-so-loved pumpkin spice, here is a list of 17 alternative fall flavors that taste better than pumpkin spice.
Top 10 Cities That Love Pumpkin Spice The Most
Pumpkin Spice season is here and everyone is putting in their online order for all of the pumpkin-spiced things - from cookies, marshmallows, pancakes, and of course the lattes.
But what town is the most pumpkin-spiced obsessed? Thanks to Google, below are the top 10 towns that are obsessed with all things pumpkin-spiced.
More From WFHN-FM/FUN 107