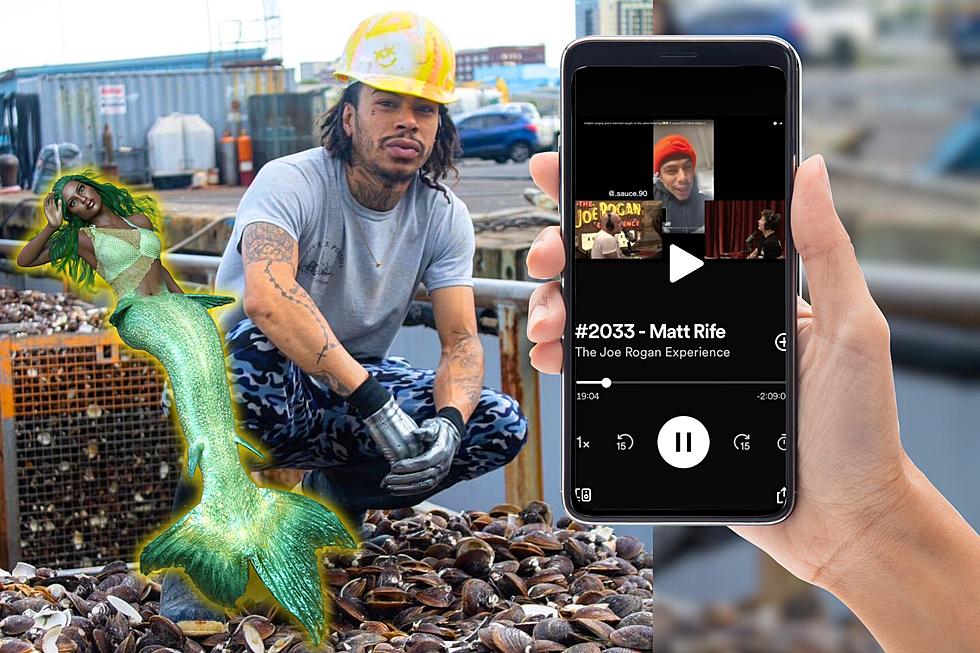 New Bedford Fisherman's Mermaid Video Goes Viral Thanks to Joe Rogan Podcast
Courtesy Ryun Coleman/TikTok
Do you believe in mermaids, mermen and sirens?
A New Bedford commercial fisherman supposedly has video evidence and is blowing up across all social media platforms thanks to Joe Rogan and Matt Rife. On Wednesday, Sept. 13, The Joe Rogan Experience took New Bedford native Ryun Coleman from local fame to national stardom.
It's all thanks to the footage he captured of an alleged "siren" miles off-shore in the Atlantic Ocean.
"It was around noontime and my phone notifications would not stop going off, so I checked it and all my social media platforms were blown up," Coleman said. "Lo and behold, Joe Rogan and Matt Rife were looking up my videos of the sounds that I heard out in the ocean. I was ecstatic. It was unbelievable."
Whether or not you believe in mermaids, the footage Coleman captured was enough to give me goosebumps. Seeing is believing, as is hearing, and I 100% heard someone or something say "Jump for me." Listen for yourself:
Coleman couldn't believe his videos would reach this level of exposure, claiming he's just a "simple hard-working man from New Bedford" who wasn't looking to go viral, yet here we are.
"I simply post what I see, but for Joe Rogan to have it on his show, I feel very blessed," Coleman said. "He seemed a little skeptical about it and I can't blame him,  but I know Matt Rife was all about the mermaids. He's a big believer. You can tell."
Coleman's TikTok account, Sauce90, jumped to 683,000 followers with almost 3 million likes. All it takes is for someone with a high-profile platform to find your TikTok or Instagram account and the rest is history.
Well done, Sauce. Milk the fame as much as possible.
Let's Take a Look Inside Joe Rogan's Epic $14 Million Austin, TX Home
In 2020, Podcaster, UFC Commentator, and media mogul Joe Rogan signed a massive Spotify deal and promptly moved from California to Austin, Texas.
20 Cringeworthy Moments Captured at SouthCoast Weddings
From fights to infidelity to the bridal and groom's attire, here are 20 stories that will make you cringe at local weddings here on the SouthCoast.
More From WFHN-FM/FUN 107