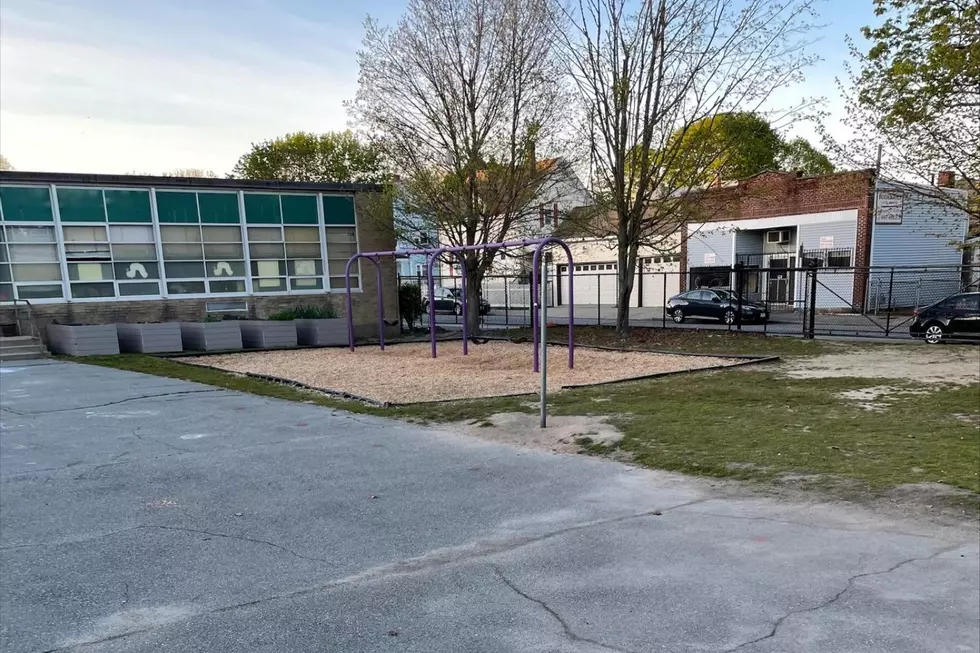 A New Playground for New Bedford's Hathaway School [TOWNSQUARE SUNDAY]
Courtesy Hathaway School
A committee of volunteers is working to raise money to replace the playground areas at the Hathaway School on Court Street in New Bedford.
Leading the charge is Miss New Bedford 2022, Megan Sylvia, who is a Health instructor at the Hathaway School, and Principal Alexander Pella.
Both joined Townsquare Sunday this week to announce details of the "Playground Project" campaign. Sylvia said the idea started in a meeting with the staff.
"I asked what do we need, what's a big need of ours, and we talked about the playground," she said. "Right now, there is really no playground in our yard, and we're an elementary school, we need that."
That discussion began the planning for a fundraising event to be held Saturday, May 21 from 6 p.m. to 11 p.m. at the New Bedford Country Club off Slocum Road. There will be food, raffles, silent auction items and live entertainment, and it will be a "super fun time," according to Sylvia.
Tickets are $50 and available by calling the school or at theplaygroundprojectnb@gmail.com.
"I think the most exciting part of the project is just working as a community to bring everybody together, whether its school members, members of the community, or neighbors of the school, to come together for a good cause, which is great for a playground at Hathaway," Pella said.
Your donation will get the Playground Project off to a great start. The Townsquare Sunday interview with Pella and Sylvia can be heard here:
Townsquare Sunday is a weekly public affairs program heard every Sunday morning at 6 a.m. and 11 a.m. on 1420 AM and 99.5 FM. The program spotlights individuals and organizations seeking to make Greater New Bedford a better place to live and work.
If you would like your organization featured on Townsquare Sunday, please e-mail the host at jim.phillips@townsquaremedia.com.
The Ultimate SouthCoast Playground Guide
The Ultimate SouthCoast Playground Guide for 2021 features 48 public playgrounds throughout Southeastern Massachusetts and Rhode Island.
More From WFHN-FM/FUN 107