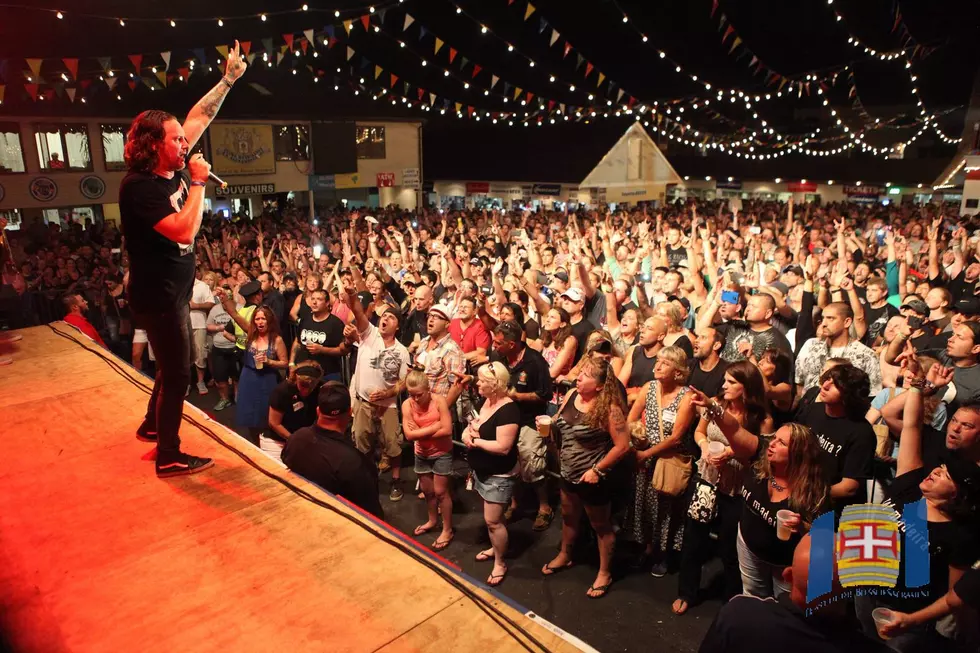 New Bedford's Feast of the Blessed Sacrament Returns for 2021
Feast of the Blessed Sacrament-Official via Facebook
Editor's Note: This story was written because of a now-deleted post on the Feast of the Blessed Sacrament's official Facebook page Sunday evening which pointed to the Feast's website with details about the 2021 dates. Following the publication of our story, the Feast page posted the following comment under this story on the Fun 107 Facebook page:
"There has not been an official decision if there will be 2021 Feast of the Blessed Sacrament. The 2021 dates on our website have been posted since the cancellation of last year's Feast of the Blessed Sacrament in hopes of having a Feast in 2021. Nothing will be decided on until state and local government guidelines are lifted."
Ready for some good news, SouthCoast? The Feast of the Blessed Sacrament is happening this summer, so get your feshta hat ready.
I've lived in Rhode Island my entire life, and with my fresh start on the SouthCoast last May, I kept hearing about the epic feast that takes over the streets of New Bedford every summer. Because of COVID-19, I missed out on my first chance to get a true SouthCoast experience.
This morning, I woke up to a Facebook alert that the Feast's official website was updated with the official dates of the 106th annual celebration, scheduled for July 29 to August 1.
"It's finally here! Come join us," boasts the Feast's website. A sea of feast goers under the bright lights soaking in the live entertainment can be seen at the top of the website, reminiscent of years past, but will that be possible to pull off in 2021?
"I am hoping that everyone attending this year's Feast will enjoy the traditions of our Madeiran ancestors," said Feast 2021 President Rick Fernandes in a statement.
It looks like the entertainment committee has been working hard to continue this iconic tradition. It's hard to imagine a full-blown feast, but the website highlights the standard lineup of opening day celebrations, entertainment, food, and drink.
The 2021 Feast headliners will be announced soon, so stay tuned to its official Facebook and website for Feast updates.
Of course, whether or not the Feast of the Blessed Sacrament can actually take place will still depend on what the state and local guidelines are as we continue to emerge from the COVID-19 pandemic. But with Massachusetts set to enter Phase 4 of Governor Charlie Baker's re-opening plan on March 22, and more and more residents becoming vaccinated, everyone is hopeful that events like the Feast will get the green light to return this summer.
LOOK: TOWNSQUARE NEW BEDFORD-FALL RIVER TOWNIE AWARDS 2021
Townsquare New Bedford-Fall River 2021 Townie Awards highlight the most unique local businesses, people, places and things around the SouthCoast. From koi pond experts to Bill Murray portraits to skateboarding dogs, this is the SouthCoast you may not know.
More From WFHN-FM/FUN 107