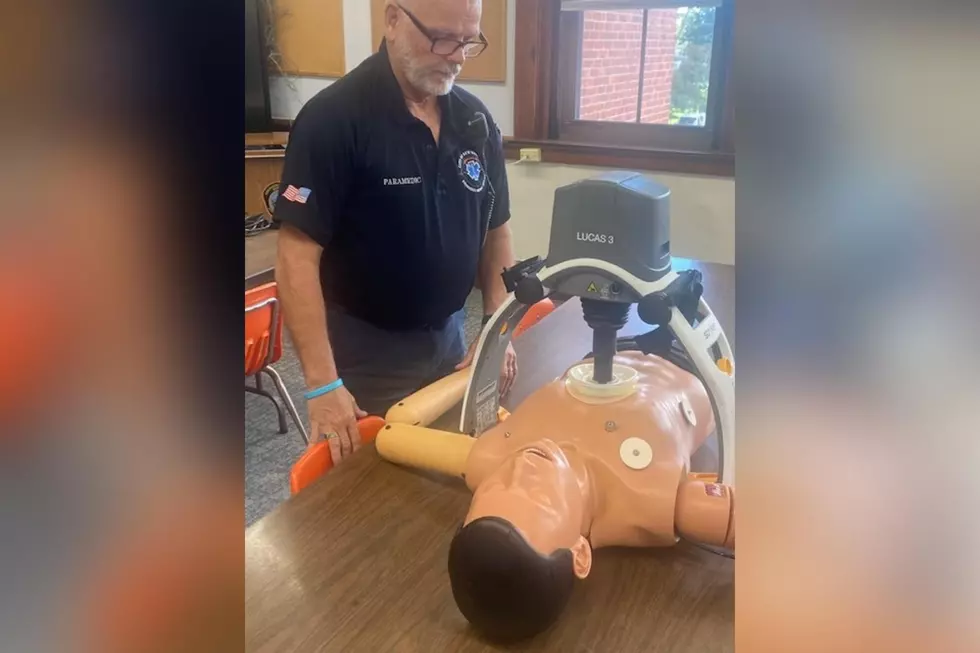 Improving New Bedford's Emergency Medical Efficiencies With LUCAS
Courtesy New Bedford EMS
New Bedford's emergency medical service recently upgraded when eight LUCAS devices were purchased, according to Mike Thomas, Director of New Bedford EMS.
The Lund University Cardiopulmonary Assist System is a small device that provides consistent quality mechanical chest compressions during resuscitation attempts and cardiac arrest.
"The LUCAS is much more efficient than hands-on CPR," Thomas said. "For providers on the trucks, it frees up their hands, allowing them to do other life-saving duties to help revive the patient, like IV therapy and dispensing medications. LUCAS is a proven life saver."
Thomas said that generally a person has to do about 100 deep compressions per minute. Normally, a person can do one, maybe two minutes of quick compressions before switching with another person.
With LUCAS, those problems don't exist.
These lightweight, easy to use device costs between $15,000-$20,000, and is easily transported, unlike the older heavier models.
"This machine takes away the emotions and chaos of doing CPR, especially in stressful situations, and are now in all the ambulances," Thomas said. "The LUCAS device is ideal for first responders because we can start, stop or pause as needed, and the compressions are at the proper rate, depth and quality."
How do the EMTs remain calm during frenzied times?
"Everyday, we come face to face with very emotional and difficult situations. The excellent training we've undergone enables us to perform under the worst of conditions," Thomas said.
"A rough part of the job is dealing with family members, especially when the outcome isn't good. LUCAS helps free us so we can provide on the spot medical and emotional care," he said.
The 20-year city veteran's advice to anyone thinking of becoming an EMT is to "take the EMT course and see if you like it. Also have a clean driving record. There are jobs available," Thomas said.
"The fact that this job is demanding," he said. "It's the greatest feeling in the world when we receive a letter or card thanking us for saving their life."
Westport Headstones Cleaned and Restored
Westport's Todd Baptista has found a new passion: cleaning and restoring headstones in the town's cemeteries and graveyards.
Scenes From the 17th Annual New Bedford Seaport Chowderfest
The 17th Annual New Bedford Seaport Chowderfest was held on City Pier 3 on Saturday, October 8, 2022. Take a look at some of the scenes from the day.
More From WFHN-FM/FUN 107