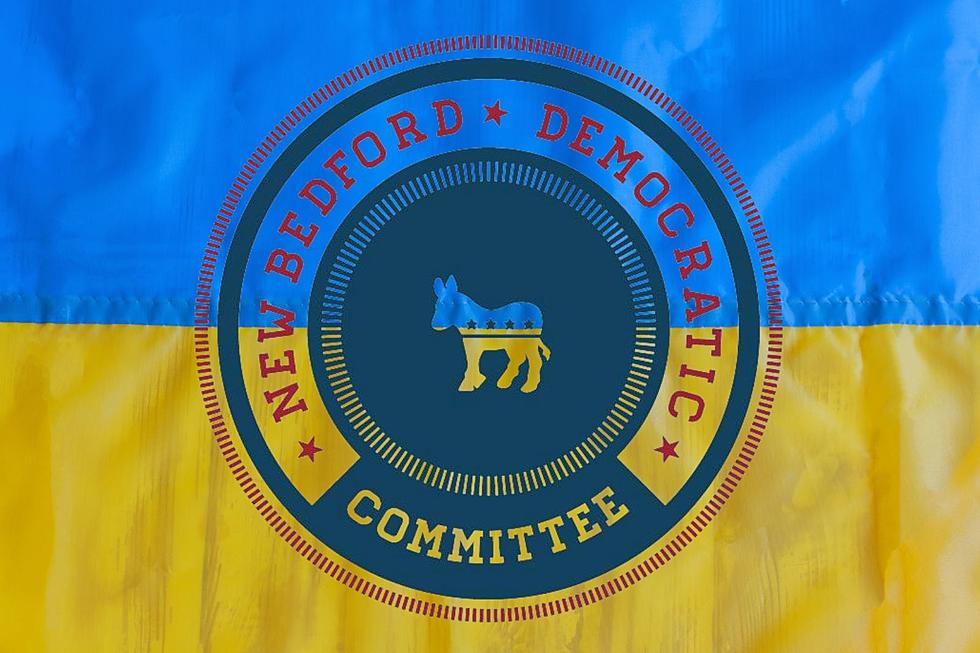 New Bedford Democratic Committee Raises $2,500 for Ukraine
New Bedford Democratic City Committee via Facebook/Canva
Once again, SouthCoast people are coming together to show support for Ukraine.
The latest good deed came Friday, April 15, as Democratic City and Town Committee members gathered to present a check for $2,500. Every penny raised will be sent to the International Rescue Committee, which is helping the Ukrainian people suffering from the ongoing war with Russia.
"At our March 1 meeting, we asked the committee to send $200 to help the people of Ukraine, but then realized we could do much better and ended up raising $2,300 on top of the $200," committee chairman Richard Drolet said. "The people of Ukraine need us now more than ever and If I could, and it was up to me, I'd let a family and their children stay with us as well."
Led by Drolet, the committee recently released the following statement:
"As we all know, under the leadership of President Volodymyr Zelensky, the Ukrainian people have maintained a valiant defense of their country in their struggle to maintain their democracy. And in that struggle, they have received incredible help from virtually the entire world except for Russia, China, and a few other renegade countries.
Upon reaching our initial goal this past Friday of $2,500, I wrote and sent the check to the International Rescue Committee for that amount to help the Ukrainian people in their battle with Russia. It's time that brutal and murderous dictator Vladimir Putin ends his genocidal policies against the Ukrainian people. It's time he removes his troops from Ukraine and stops attacking and destroying their country while killing hundreds of thousands of innocent Ukrainians! The united people of virtually the entire world will not stand for this aggression!
Since many of our members who had indicated they would be willing to donate didn't get around to it, we will be glad to accept more checks from people so we can provide more aid. If you would like to help, contact Richard Drolet at 508-375-5331 or by email at Branch18NALC@Yahoo.com. The Ukrainian people deserve our support!"
Westport Photographer Captures Raw Emotion at the Ukrainian Border
More From WFHN-FM/FUN 107