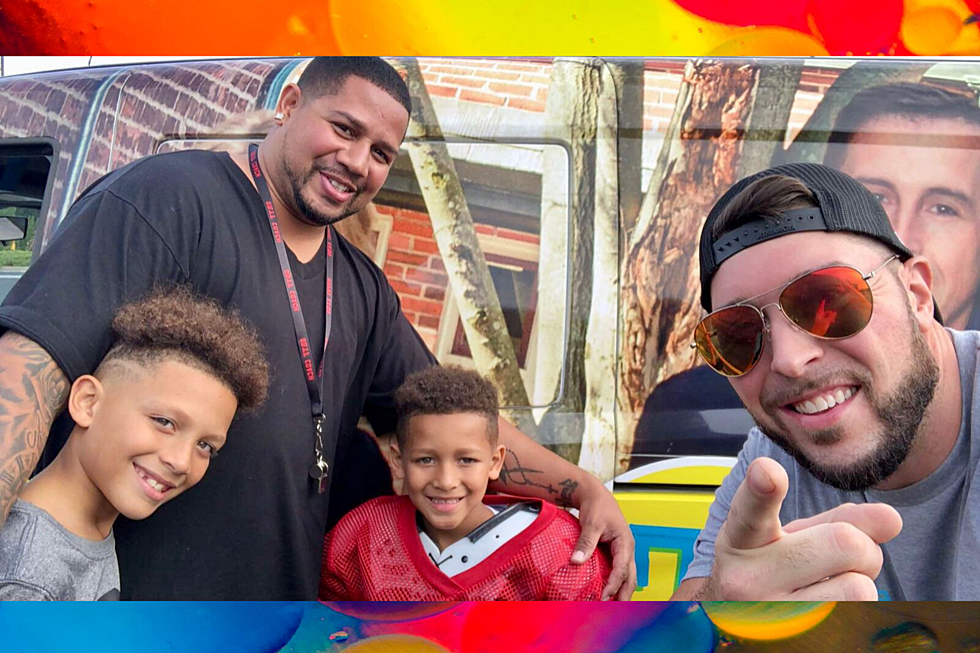 New Bedford Boy Surprised with Golden Post Malone Tickets [VIDEO]
Gazelle/Townsquare Media
There's nothing greater than seeing a young man's eyes light up with happiness as if it was Christmas morning.
On Monday morning, October 7, New Bedford local Olympio Baptista won his sons Jamari and Ja'Ziah a pair of "Gold Circle" Post Malone tickets with his submission to the Rock and Fox Show:
It was creative, it was entertaining and it is exactly what we are looking for from our Fun 107 app listeners if you're looking to score big with the Rock and Fox Show, Nancy Hall or Jackson.
Olympio's audio message he sent in set the bar high and we knew right away we had to call him up with the good news. He was on his way to work over at the SouthCoast Behavioral Health Hospital in Dartmouth when we surprised him with his tickets.
However, we didn't just stop there.
I arraigned a rendezvous with Olympio at a Stop & Shop parking lot to surprise his sons when they got out of school, and it is safe to say that they were speechless when I rolled up in the Fun 107 van. The kids jumped out of the car and just like that were handed a pair of special "Golden Circle" front and center Post Malone tickets for when he comes to Boston's TD Garden on October 8.
Here's how it all went down:
Hopefully this article opens up the eyes of those who haven't downloaded the Fun 107 app to show just how it easy it is to win. Especially with these sweet Post Malone tickets that will not only rock the Garden, but create some father-son bonding time and a night out they will never forget – all because Olympio had the free app.
More From WFHN-FM/FUN 107