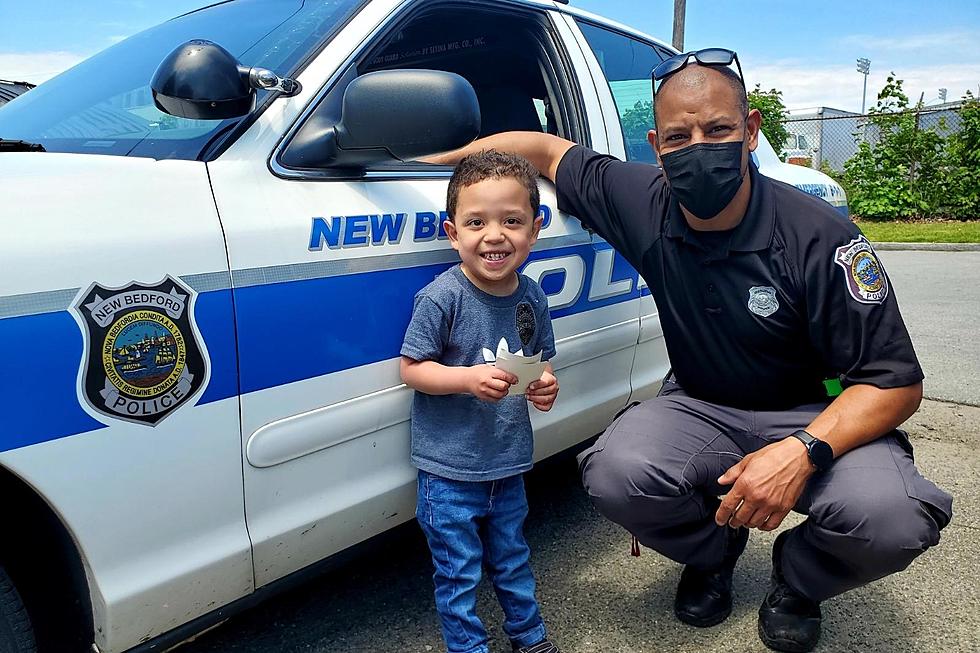 New Bedford Five-Year-Old Bravely Awaits Heart Transplant
Contributed Photo
A very special five-year-old New Bedford boy has spent his entire life defining the word "courage."
JJ Montalban has been clinging to life fearlessly, waiting for a heart transplant, since he was born. Angelie and Felix Montalban's world toppled over in 2016 when it was discovered their unborn baby boy had a rare heart condition.
The option was given to terminate, but Angelie wouldn't hear of it. "No, this is my baby and I'm going to bring him into the world," she told doctors.
When JJ was born, the young couple, in their twenties, had absolutely nothing. They were sleeping in their car, parked near Boston Children's Hospital so they could be close by their hospitalized infant.
Over the past five years, things haven't been any easier for this family. With three small children, they are in great need of a minivan to transport JJ to Boston on his frequent trips. They presently have an old vehicle that is not up for the travel.
New Bedford Police Officers Take JJ Montalban Under Their Wing
Two New Bedford police officers have become best friends with JJ and wanted to help. Shane Harris and Gene Fortes have taken it upon themselves to put together a fundraising campaign specifically for transportation, according to their spokesperson Melissa Batchilder.
"Shane and Gene have been working feverishly for two months to organize a few events," she said.
Harris, New Bedford's School Resource Officer and recipient of the prestigious Regional Exceptional Service Award, got started on this journey when he received a call from Batchilder.
"Melissa asked if I could meet JJ because he wants to meet you," Harris said, noting that JJ wants to be a police officer himself when he grows up. "When I met JJ, I just fell in love with the little guy, who's so happy hoping to get a heart and a minivan," said Harris.
Fortes felt the same way upon meeting JJ.
"The first time I met that little boy, that's all I needed. I couldn't say no. I had to go forward with this," he said. "The way this courageous little boy has survived against all odds is inspiring."
JJ Will Put His New Heart to Use as a Police Officer Someday
In addition to helping him with his medical and transportation issues, the officers are also guiding JJ with advice for his future career.
"I basically told him to listen to mom and dad, and follow the rules about getting up in the morning and going to school." Fortes said.
First, JJ Needs the SouthCoast's Help
"There's a little boy in need of a new heart and a family that has had more than their fair share of uphill battles," Fortes said. "I'd like the the people here to show support for the family."
These two police officers, who started a GoFundMe for JJ and his family, have also put together a spaghetti supper that will be held this Saturday, December 4 at the Washington Club, located at 90 David Street in New Bedford, between 4 p.m. and 7 p.m. Seabra Foods is also selling $1 hearts for JJ as well.
To make a donation, contact (508) 717-1605.
Light Up SouthCoast 2021: Holiday Light Displays Across the SouthCoast
Across the SouthCoast, homeowners are putting in the elbow grease to make sure their home shines the brightest. These light displays are a surefire way to bring holiday cheer to anyone. Make a plan to see them all!
More From WFHN-FM/FUN 107