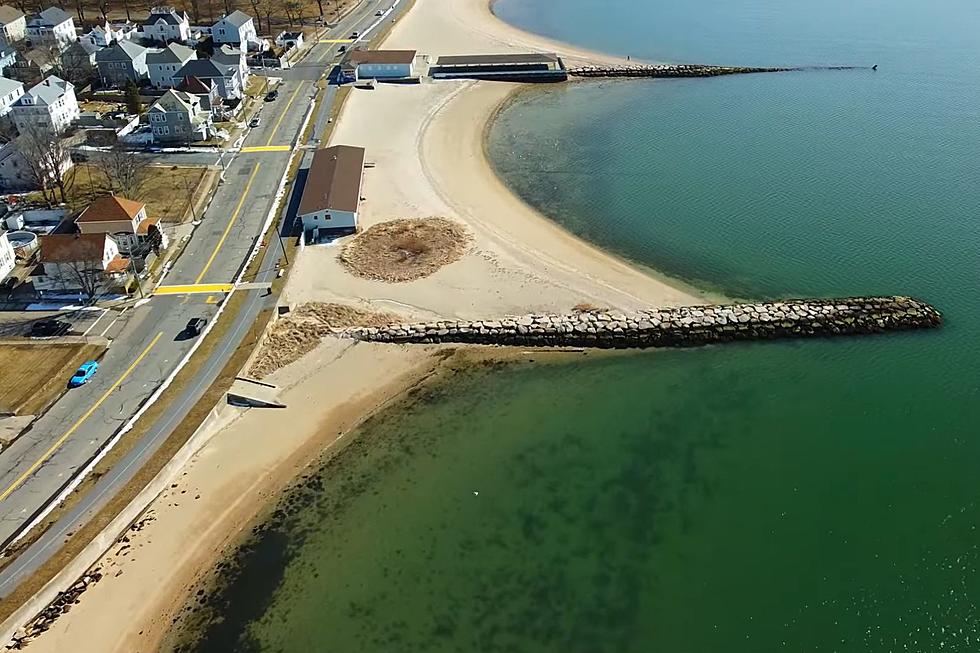 New Bedford Beaches Closed to Swimming Til Further Notice
NB Drones via YouTube
The storm that blew through the SouthCoast Tuesday was brief, yet powerful.  It brought flooding and high winds, both of which were damaging.  It even brought an extremely rare tornado to the streets and forest of Mattapoisett.
The morning after the storm, some parts of the SouthCoast were still recovering.  The sounds of chainsaws continued to whine as tree companies continued the cleanup downed limbs.  Waters were still receding.
In New Bedford, officials decided to close beaches to swimming for the time being.  There was concern this morning that the flooding may have caused overflow of the city's sewer system that possibly entered the ocean.
To be safe, the city decided to close swimming at the beaches until they can be deemed safe from harmful bacteria.  Besides, no one wants to swim in the ocean near what could be raw sewage.  That's not the goal when going to the beach.
New Bedford's Municipal Marine Laboratory will be conducting testing throughout the day.  The beaches will reopen to swimming pending the results of water sampling at city beaches Wednesday.  A notification will be issued when the beaches are reopened to swimming.  The city's Municipal Marine Laboratory will be following Massachusetts Department of Public Health standards for water testing. Learn more online at:  www.newbedford-ma.gov/health-department/.
Luckily, the weather wasn't oppressively hot on Wednesday.  Temperatures were in the 80's on Wednesday and humidity was reasonable for an August day.  No more rain is expected for the next several days, which will help with the situation.
More From WFHN-FM/FUN 107