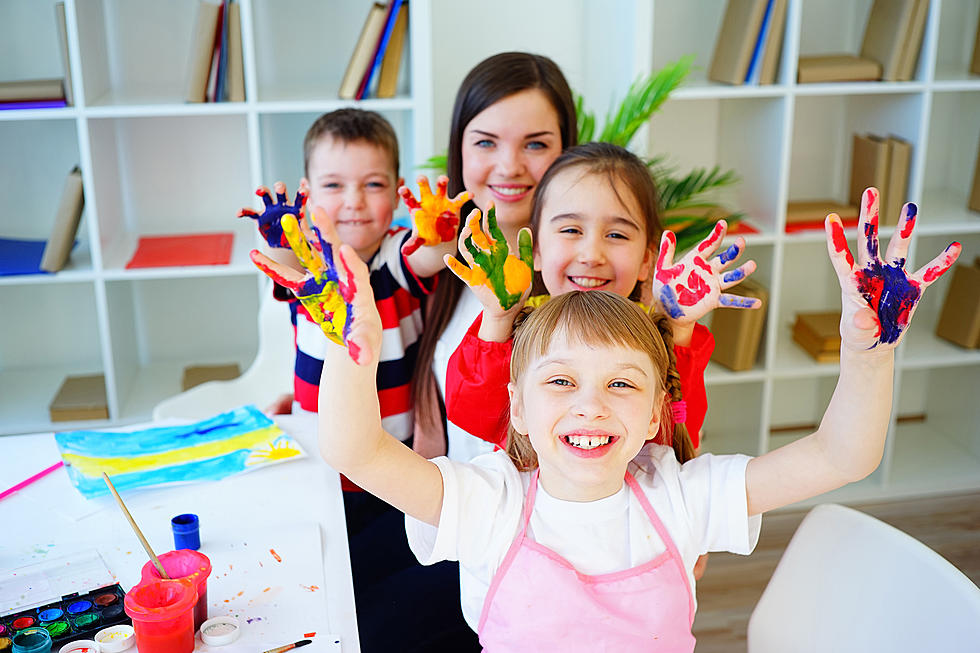 New Bedford's Next Round of ARPA Funding Focuses on Childcare
ElenaNichizhenova
The next round of projects in New Bedford funded by American Rescue Plan Act money has been announced, and this time it focuses on childcare and early education.
Mayor Jon Mitchell and City officials announced today a new funding initiative, funded through ARPA, for "the construction or expansion of childcare and early education facilities that are owned and operated by local nonprofit organizations," according to a release.
It is the third round of ARPA funding the City has announced since the New Bedford City Council voted to accept the $64.7 million in federal COVID relief funds back on March 24. The first was an increase to the Enhanced Facade Improvement Program announced on March 29, and the second being support for large-scale, shovel-ready housing projects with affordable units announced on April 1.
The ARPA funding is intended for use for projects related to the economic and public health impacts of the COVID-19 pandemic, and must meet specific federal guidelines. This particular round of funding is aimed at addressing "educational disparities among the City's lower-income populations" and to expand "the availability of childcare and early learning opportunities" in order to better help working parents.
"High-performing childcare options can free up parents to pursue work and educational opportunities, and make quality learning experiences available to their children," Mayor Mitchell said. "By using one-time ARPA funds to help expand the capacity of established childcare providers, we will have made an investment in our City that will pay dividends for years to come."
Just as with the housing announcement, this round of funding is focusing on "shovel-ready" projects that are already fully permitted and just waiting for the financial help to get going. In order to qualify, the nonprofit organizations are required to be able to match the grant funding dollar for dollar and pay at least 50 percent of all associated costs.
Total project costs must be at least $500,000, meaning the minimum grant amount is $250,000.
City Council President Ian Abreu and Councilor-at-Large Shane Burgo each praised the announcement.
"In cities like New Bedford all throughout the Commonwealth, there has been a growing and urgent need for a greater capacity of early childhood education and childcare facilities," Abreu said. "This is yet another creative way for us to showcase how we, as a City, can lead the way with innovative thinking to expand our much-needed inventory of facilities that support our children and families."
"The skills that our children learn in the early years of life are crucial for their social, emotional, and academic performance. Those skills hold the key to their success, and to New Bedford's, because children who are healthy and prepared when they enter kindergarten do better in school," Burgo said. "This next round of ARPA funding will help to strengthen families in their role as their child's first teacher, improve the quality of early learning environments, and expand access to pre-school and childcare."
For more details or to apply, visit the City of New Bedford's ARPA website.
KEEP READING: Here are the most popular baby names in every state
Using March 2019 data from the
Social Security Administration
,
Stacker
compiled a list of the most popular names in each of the 50 states and Washington D.C., according to their 2018 SSA rankings. The top five boy names and top five girl names are listed for each state, as well as the number of babies born in 2018 with that name. Historically common names like Michael only made the top five in three states, while the less common name Harper ranks in the top five for 22 states.
Curious what names are trending in your home state? Keep reading to see if your name made the top five -- or to find inspiration for naming your baby.
KEEP READING: What were the most popular baby names from the past 100 years?
More From WFHN-FM/FUN 107