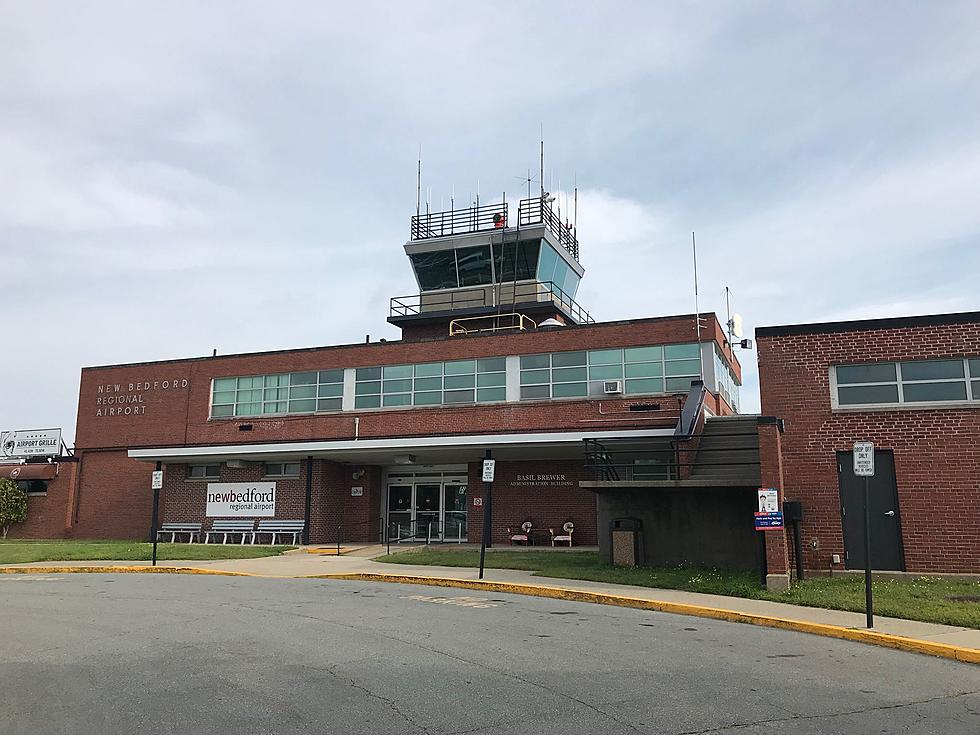 New Bedford Airport Terminal and Tower Construction Timeline
Barry Richard/Townsquare Media
Last fall, Mayor Jon Mitchell announced funding for significant upgrades to the New Bedford Regional Airport, including a new airport terminal and control tower.
WBSM reported that the Massachusetts Department of Transportation has committed to fund the project.
The Mitchell Administration says the current terminal building was constructed in the 1950s and now requires infrastructure updates. According to the administration, the current terminal is the oldest of any commercial airport still in active use in New England.
When might residents expect a ribbon cutting for the new terminal and tower?
"There are still several initial phases before construction begins," said Scot Servis, Director of the New Bedford Regional Airport. Those phases include "a feasibility study, schematic design, and preparation of construction documents, advertising, and bidding."
"Once these are complete, terminal construction itself is currently expected to begin in early 2026 with completion in early Fall of 2027," Servis said.
Construction of the control tower is a separate project.
"That will need to be completed prior to the terminal project," Servis said. "Construction of the control tower is currently planned to begin in late 2025, with construction completed in late 2026."
"Unlike many other municipal construction projects, the airport projects involve close oversight and regulatory approvals by the Federal Aviation Administration as well as the MassDot Aeronautics," Servis said.
"This adds a level of complexity that one wouldn't necessarily find in the typical fire station or school building project," he said.
Mitchell said the project is "long-needed" and will "bolster the airport's ability to expand commercial air service options."
Inside Sagamore, Massachusetts' Unique Spirit Halloween Store
The Spirit Halloween location that recently opened in Sagamore, Massachusetts is housed in an iconic landmark that has welcomed visitors to Cape Cod for decades. It's the former Christmas Tree Shops location, and with its windmill and thatched roof, it makes for a scene right out of the village from Frankenstein.
Gallery Credit: Tim Weisberg
More From WFHN-FM/FUN 107