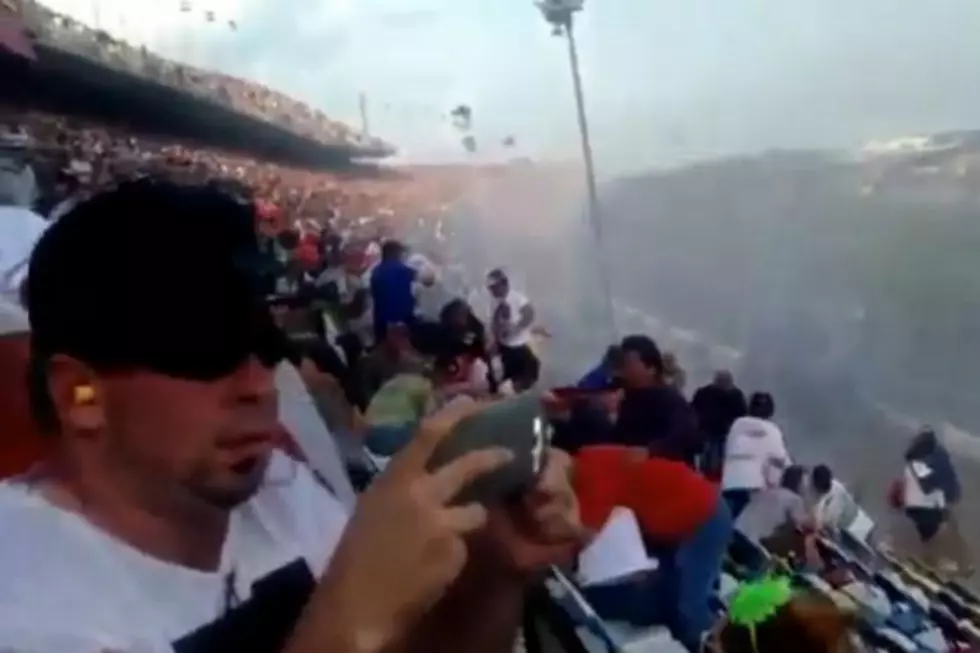 NASCAR Crash From Fan's Perspective [VIDEO]
youtube
Came across this unbelievable video of the crash that happened last weekend in the NASCAR world.

You're sitting there having a good time, when all of a sudden a race car slams right into the fence in front of you, and debris makes its way into the crowd.
I can't imagine those injured, what their thoughts would be with parts of a race car coming at you at 200 mph.

Pay close attention to how close the tire lands to the person filming this. Wow.