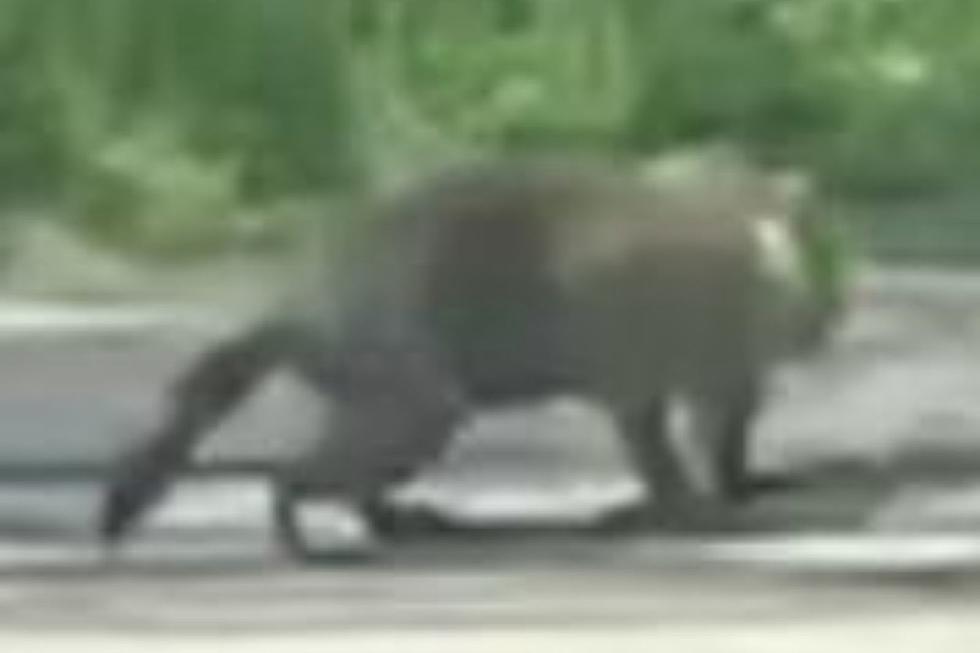 Mysterious Animal Spotted in Mattapoisett [VIDEO]
Courtesy Holly Weeden
Enter your number to get our free mobile app
Please take a look at this video and tell us what animal you think might have been roaming a neighborhood in Mattapoisett yesterday.
Holly Weeden wasn't sure what she was looking at yesterday afternoon at her Brandt Island area home. She said that she looked out of her window and saw what she initially thought might be a groundhog, but then thought that it stood a little bit too tall for a groundhog. The wild animal waddled around on her driveway before making its way off into some brush.
Weeden's next thought was that it might be a fisher cat.
"I've never seen anything like that," Weeden said.
Weeden said Mattapoisett's Animal Control officer paid her a visit, and that the two of them watched the video together, but didn't come up with many answers. The Animal Control officer told Weeden that she's been doing this for 30 years, but has also never seen anything like this animal. Animal Control told her that normally when people call her out to see a strange-looking animal, it usually turns out to be a mange fox, but she said this definitely wasn't that.
Mattapoisett Animal Contol then reached out to Environmental Police and Massachusetts Division of Fisheries Wildlife, but they have yet to respond.
Weeden said that she and her husband love to watch the wildlife in their yard. They have plans to install cameras in their backyard.
"We just ordered trail cams last night because we have to see what we can capture," she said.
OH NO WE DIDN'T: 12 Photos That Prove That Alpacas Are Cuter Than Llamas
More From WFHN-FM/FUN 107