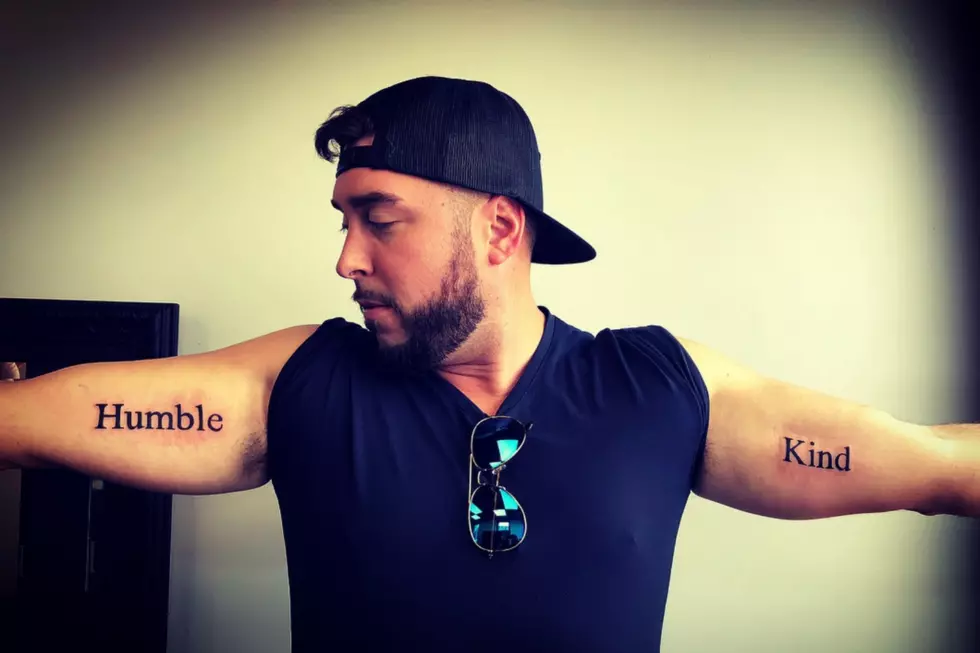 My Body, My Tattoos, and My Promise to My Mother
Gazelle/Townsquare Media
Growing up as a small-town kid in Westport, life seemed to pass slowly.
I remember running through my great-grandmother's vegetable patch, looking for cucumbers and wild berries. The summer sun seemed relentless, but a sunny day was never wasted.
Everything felt simple back then; well, much easier at least than these days.
Church on Sundays was mandatory, according to my mother, and so were the weekly visits to see my Vavo.
"Be kind to people," she always said. "Treat others the way you'd want to be treated."
No matter how large you grow in a company or within society, you should never forget how you got to where you are in the first place. For the most part, we have all started from ground zero, before climbing to the heights we're at today.
Whether it was a teacher, a friend, a family member or a mentor who helped you achieve your current status, remember that they selflessly helped, taught or inspired you in one way or another.
Be successful, but keep your head down low.
You never know what kind of day someone is having or what personal issues they may be battling. Sometimes holding the door for someone, lending an ear to listen or simply smiling back can make all the difference.
I was taught to never judge anyone and to practice politeness everywhere you go, and I've learned that overall, it just makes you a better person. It feels good to lend a hand or words of wisdom.
These are all values I've learned from my parents, especially my mother who is always going out of her way to help others and make anyone around her happy.
"Always stay humble, always stay kind."
I thank God every day that I was raised right, and I owe it all to my parents.
So, to my mother: I promise you that I will never forget where I came from, to always help the person in front and behind me, to always appreciate my success and accomplishments, but never gloat, to always work hard for something I believe in, and finally, to never take for granted the path I've taken and where I came from.
You never know when you're going to need assistance with anything, or a helping hand, so always acknowledge the love from others and what they've done for you.
Trust me when I say, YOU have got this.
More From WFHN-FM/FUN 107